Naples Local Adventures & Things to Do:
1. Charter fishing
Naples is home to some of the top fishing captains in the world. Naples fishing charters cater to beginners and expert anglers alike, and it's the perfect spot to catch your first fish or hunt trophy game fish like snook, tarpon, or reds inshore or go deep-sea fishing for giant grouper!
2. Golf
While most Florida courses are private, there are over twenty beautiful golf courses near Naples that are open to the public. If you get the chance, the Arthur Hills course at Club Pelican Bay is a famed golf club.
3. Major League Baseball Spring Training
Each spring, the Boston Red Sox and Minnesota Twins play their Spring Training games in nearby Fort Myers, around forty-five minutes drive from Naples.
4. Kid-Friendly
Whether it be Naples' beautiful beaches (listed below), the Sun-n-Fun Lagoon waterpark, or Cambier Park with its playground, tennis courts, and live music, there's plenty to do for the family. Check out the Golisano Children's Museum. Featuring 38,000 square feet of interactive play, this incredible place is a great place for families. Golisano features lots of legos, science, exhibits, programs, and activities. The Museum is best suited for ages 2-12.
5. Old Naples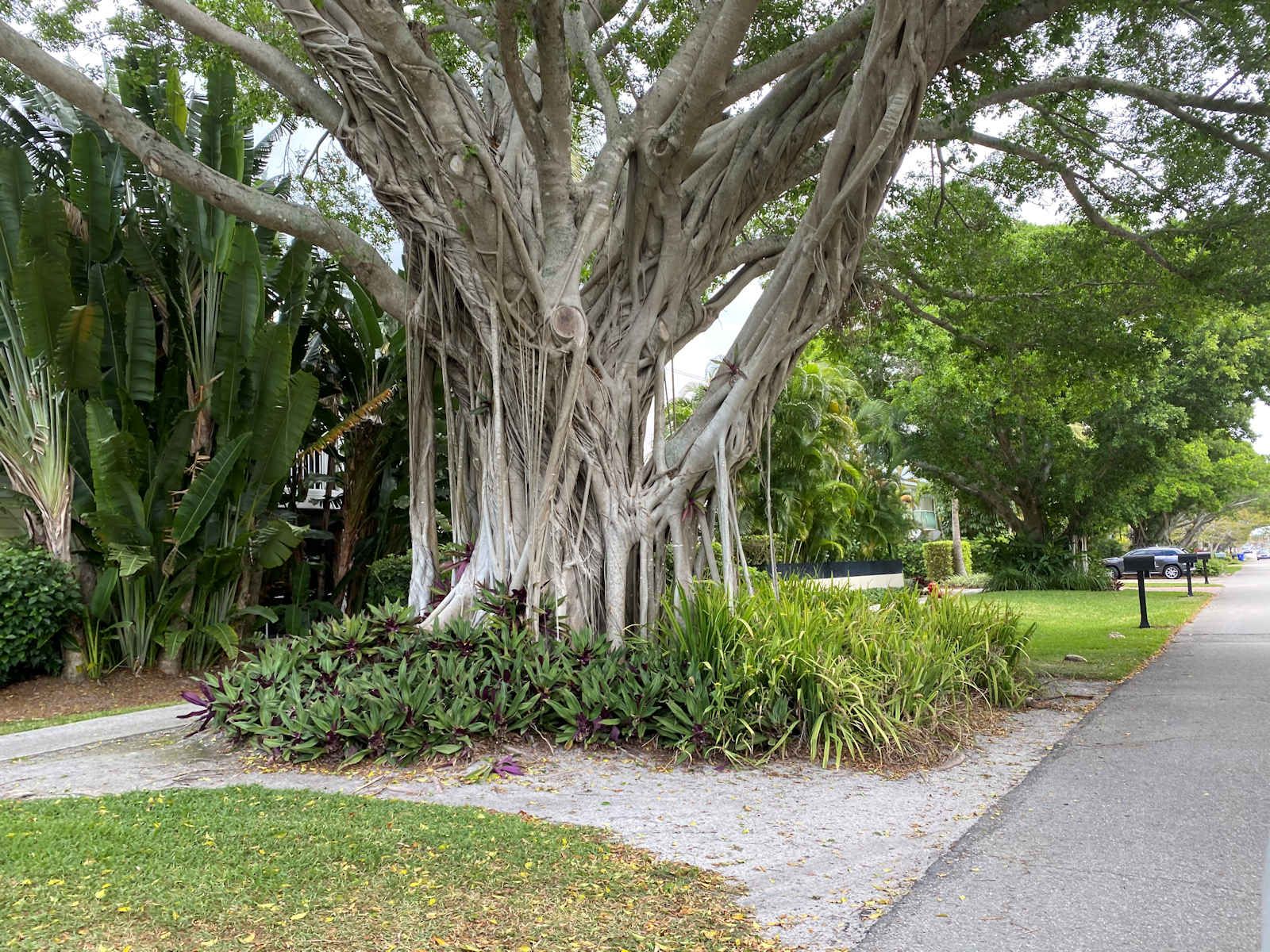 Old Naples refers to the neighborhood from Third Street South heading north to the Naples Beach Hotel. It is a scenic neighborhood with original homes dating back to the early 1900s. The community streets are filled with mature Palm trees and tropical landscaping.
6. Corkscrew Swamp Sanctuary
The crown jewel in the National Audubon Society's sanctuary collection, the Corkscrew Swamp Sanctuary, provides a closeup exploration of six pristine native habitats, including saw grass, slash pine, and marsh, along a shady 2.25-mile boardwalk trail. The centerpiece is North America's oldest virgin bald-cypress forest, with majestic specimens more than 600 years old and 130ft tall.
Abundant wildlife includes nesting alligators, night herons, endangered wood storks, and trees full of ibis. However, when spotted, two rare species make the news: the famed ghost orchid and the elusive Florida panther. Volunteers help point out wildlife, and signage is excellent; the visitor center rents out binoculars. Corkscrew is a must-see adventure.
The preserve is southeast of Fort Myers and northeast of Naples; take I-75 exit 111 and head east on Hwy 846/Immokalee Rd to Sanctuary Rd. Follow the signs.
Naples Beaches:
1. Naples Beach
Clear, emerald-green water and a wonderful white sand beach await the visitor to this historical Naples Beach. The pier stretches 1000
feet into the gulf and is a great place to catch a sunset. Built-in 1888 as a freight and passenger dock, narrow-gauge train rails spanned the pier's length transported cargo and passengers in the early 1900s. The pier was rebuilt several times after fire & hurricane damage (1910, 1922, 1926, 1960 & 2015). It's a favorite spot for local anglers. Since you don't need a license, you might want to try your luck. Naples Pier is at 12th Avenue South extending 1,000 feet into the gulf. It is excellent for fishing or watching sunsets. Facilities include metered parking, bait, snack bar, restrooms, and outdoor showers.
2. Lowdermilk Park & Beach
Lowdermilk Park is a popular tourist spot. The park features 1,000 feet of pristine beachfront, picnic tables for lunch with family and friends, a playground for the kids, a volleyball court for the athletically inclined, and a duck pond where you can relax in the shade. It's an ideal place for you to watch one of Naples spectacular sunsets at the end of the day. Lowdermilk is one of the finest Naples Beaches. Facilities Include parking, restrooms, showers, pavilion, picnic tables, and concessions. Banyan Blvd. and Gulf Shore Blvd. Phone: 239-434-4698
3. Delnor-Wiggins Pass State Recreation Area & Beach
This 166-acre state park is a narrow barrier island featuring mangrove swamps and tidal creeks. It features a 300-foot white sand beach where you can swim and sun. The local wildlife habitat is lush with sea oats, sea grapes, and cabbage palms. There is a scenic Nature trail and be sure to stop at the observation tower to take in the scenery. The boardwalk leads out to the pass and offers a scenic view of the waterway. If you like to scuba or snorkel, there is a hard-bottom reef that runs along the beach. Whether you enjoy birding, boating, fishing, hiking, or kayaking, there is always something to do. Facilities include five parking areas, picnic tables, BBQs, boardwalks, showers, bathhouses, picnic pavilion, observation tower, boat-launching ramp, swimming, boating and fishing restrooms. Hours: 8 am to Sunset Daily. 11100 Gulf Shore Drive, North Naples.
4. Barefoot Beach Preserve
Over 350 acres of pristine beaches and woodland trails highlight the Barefoot Beach Preserve trip in northern Collier County. Enjoy a mile and a half of natural beach covered with powdery white sand. A great trail system meanders through the tropical hammock and mangrove swamp. It is a perfect place for watching wildlife, with turtles, ospreys, and bald eagles being a common sight. A learning center features exhibits on sea turtles and shorebirds. Lectures are offered on subjects as varied as shelling and fossil collection. Facilities include showers, restrooms, snack bar, fishing ramps, picnic tables, fishing gear rental. South off Bonita Beach Road.
5. Bonita Beach
With two and one-half acres of beachfront park, Bonita Beach is the perfect place to spend an afternoon. Swimming, soaking up the sun, hunting for shells, sailing, building sandcastles, or playing volleyball all make for a fun-filled day. This is a popular place to enjoy one of Southwest Florida's magnificent sunsets. At the south end of the beach is the county-run park with parking, showers, picnic areas, and grills. Bonita Jetski and Parasail offer everything you might want for a perfect day on the beach, including jet skis, catamaran sailboats, and parasailing. Open all day, Doc's Beach House is a great place to grab a burger or pizza and a cold drink. Facilities include restrooms, showers, snack bar, picnic area, volleyball, and watercraft rentals. Bonita Beach Park, 27954 Hickory Blvd, Bonita Springs. Phone 239-949-4615
6. Clam Pass Park & Beach
Dunes and mangroves dot this natural 35-acre park. You can take a 20-minute walk along the three-quarter-mile boardwalk through the mangroves to 3,200 feet of beachfront or take the tram service that runs every six minutes. The concession area and picnic pavilions make this park a popular gathering spot. A concessionaire rents kayaks, canoes, and sailboards. The park also features a canoe launch, showers, and restrooms. Facilities include a scenic boardwalk, kayak, catamaran rentals, beach chairs, trolley rides, outdoor showers, bathrooms, and a snack bar. Seagate Drive, Naples. (South of the Naples Grand)
7. Dog Beach
Located just south of Lovers Key off of Hickory Boulevard, Dog Beach is the only one of the Naples beaches where dogs are allowed to run free. If your canine is your best friend, you will want to take him. You can both frolic in the surf, and he can play with his newfound friends. There are doggie bags available at the parking lot, and please remember water as there are no facilities. Open from sunrise to sunset, and features free parking.