San Simeon Fishing
Saltwater fishing is a true source of passion here in San Simeon. The village may be small but it offers plenty of access points that give way to productive fishing. Here you can fish for relaxation or for sport, amidst a backdrop of gorgeous scenery and amazingly mild weather.
Start your fishing journey right from the shores of San Simeon. From the William Randolph Hearst Memorial State Beach, you can fish from a public pier without a fishing license. The pier itself is historic and played a huge role in the whaling industry of the town. Today, it's still one of the village's favorite places to fish. It's relatively small at 850 feet long, but it's very productive. It's in a cove protected by San Simeon Point, so the surf here is pretty calm. The pilings are covered in kelp during summer and fall and mussels pretty much the entire year, making the area under the pier attractive to fish. Here you can catch barred surfperch, rubberlip seaperch, walleye perch, and rainbow perch all year long. The best seasons to fish, though, are from late spring to fall when some of the migrating fish can be found along with the year-round species. Some of these migratory species include mackerel and striped seaperch. A tip from the locals: use live sand crabs as bait, especially for calico surfperch and barred surfperch.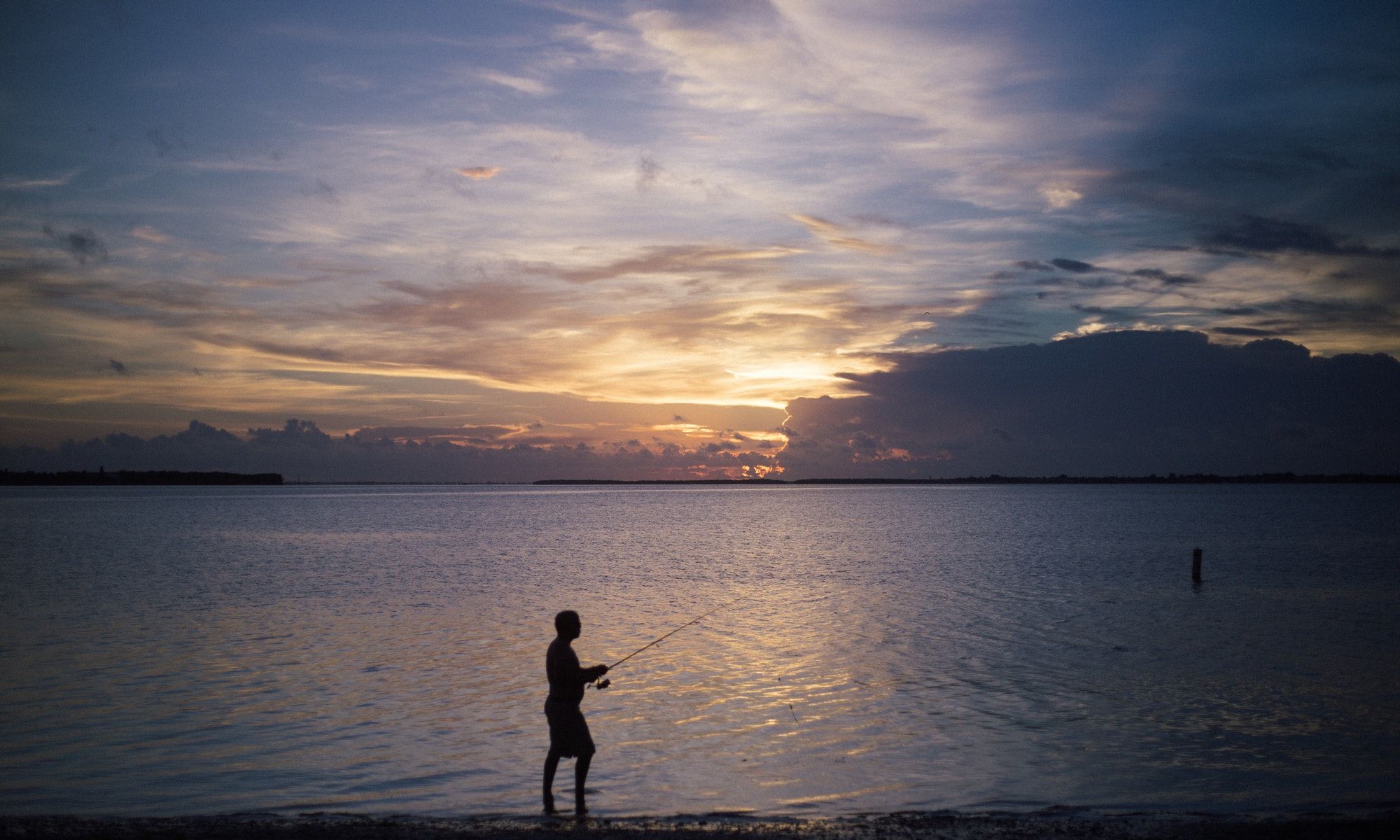 As long as you're on William Randolph Hearst Memorial State Beach, head to the San Simeon Creek, right where the creek meets the ocean. This is where you can find some of the best steelhead trout fishing in the area. But do be mindful that steelhead fishing is on a catch-and-release basis only in California. Nevertheless, this spot is an exciting area to fish for the species especially during fall when the fish swim upstream to spawn. On the north side of San Simeon, you will find Pico Creek, yet another must-fish surf fishing spot. You can access this productive body of water via the parking at Pico Avenue. If you're traveling along Highway 1, there's a 1.6-mile stretch between Little Pico Creek to Pico Creek that offers some great fishing as well.
Rock fishing can also be productive in San Simeon. One of the best and most scenic places to do so is at San Simeon Cove Trail. Point Sierra Nevada Beach is a great rock fishing venue as well. Here you can catch rockfish species such as rock cod, Boccaccio, and cabezon. They are best targeted with sand dabs that you can catch at the pier.
If you want to enjoy both the calm waters and fantastic scenery while fishing from your own kayak, you're in the right place. One of the best spots to kayak fish is the protected San Simeon Cove. Arroyo Laguna Beach is another kayak-angling spot worth seeking out. The beach here offers an easy sandy spot to launch your kayak, and there's plenty of big fish to catch such as vermillion rockfish and lingcod. Do note that the beach is one of the migratory homes of elephant seals, so people are encouraged to limit their activities on the water so as not to disturb them.
Still another kayak-fishing spot worth checking out is the Leffingwell Landing. This area offers a roadside boat ramp where you can launch your rigid inflatable boats and kayaks. Venture half a mile into the water where there's underwater structure and find rockfish of all kinds: brown rockfish, tree rockfish, blue rockfish, and cabezon. You can also find some lingcod, halibut, and sheepshead in the area or a bit further out.
If you want to go even further out into the water, head to the Morro Bay public boat ramp to launch your boat or book a charter specializing in your target of choice. Deep-sea fishing here can yield calico bass, halibut, white seabass, rainbow trout, Pacific barracuda, steelhead, and yellowfin tuna.
Top 10 Fish Species in San Simeon, CA
The top 10 fish species to target in San Simeon, CA include rock cod, cabezon, steelhead trout, halibut, lingcod, brown rockfish, calico surfperch, barred surfperch, walleye perch, and vermilion rockfish.