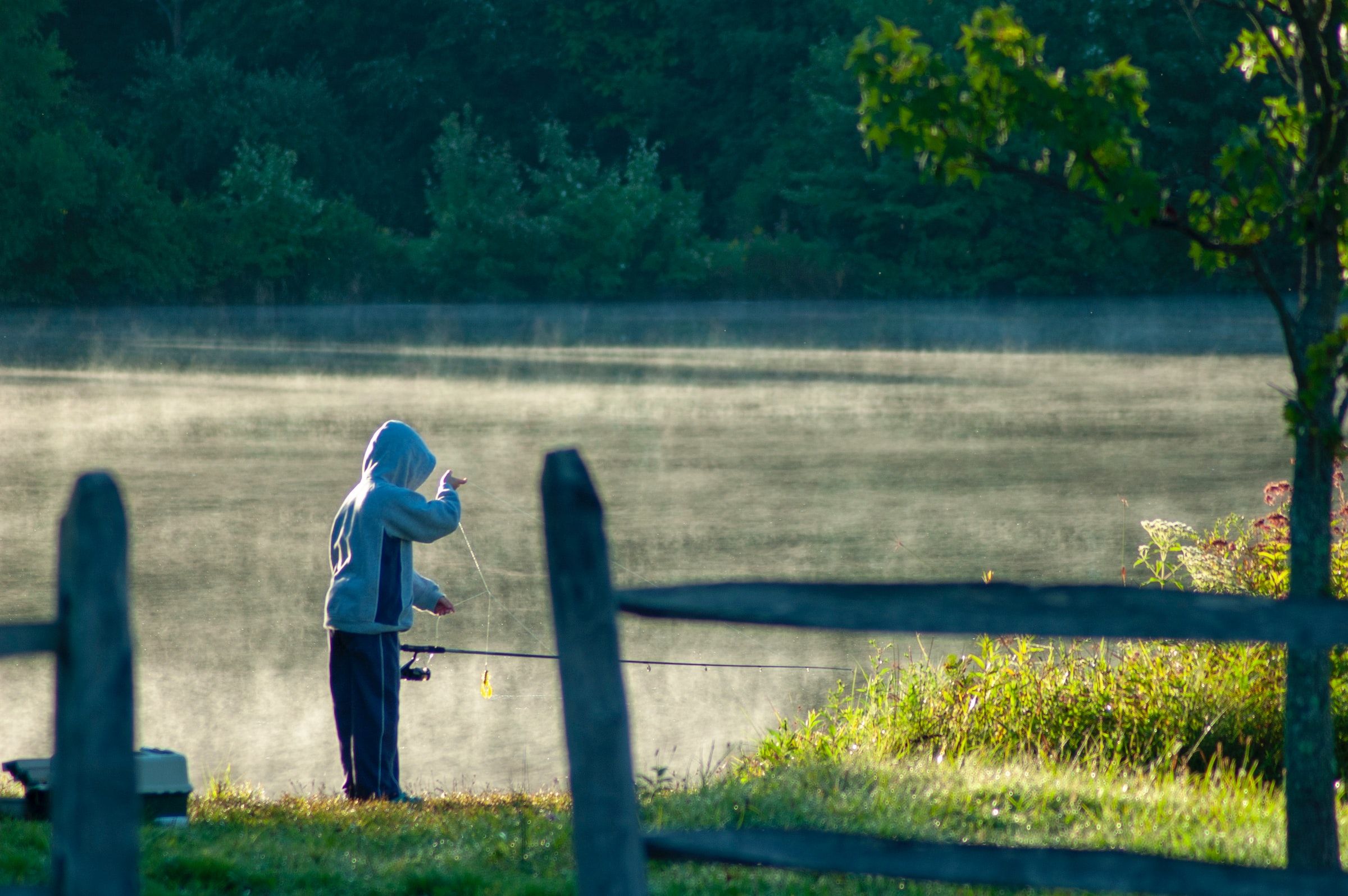 Experience Angling in Burton Island
Burton Island is a mass of land surrounded by water. However, what makes it an angler's paradise is that it isn't just surrounded by some water, but by one of the most celebrated lakes in the whole of the United States. That's no other than Lake Champlain, which houses more than 80 fish species, providing a great angling experience from its shores to its waters.
Lake Champlain has always been known as a top-notch bass angling destination. So, if you happen to visit Burton Island, make sure to put bass fishing on top of your list. Smallmouth bass and largemouth bass are abundant in this area of Lake Champlain. If you wish to have higher chances of landing on one, scheduling your trip during summers, especially during the months of May-June would be best. Bass fishing is offered year-round, though there are months that are dedicated for catch-and-release only.
Trout is another must-catch species when fishing in Lake Champlain and it can be done year-round. Trout like the brown trout, lake trout, rainbow trout and is best caught during the months of April to May and in October. These species of fish prefer cooler waters. Thus, if you want to catch them, make sure to go to the deeper part of the lake and to areas with more turbulent waters.
Parts of the Lake Champlain ice during the winter, and during these times, one could still go ice fishing and catch some Atlantic salmon, walleye, and northern pike.
Burton Island is also a gateway to different lakes where fishing is also productive. One of these is lake Carmi, which is the fourth largest natural lake. Species found here include walleyes and other warm-water fish species. St Catherine lake is another hot destination for anglers, of different skill levels, looking for fishing opportunities. Some of the most popular catches here are panfish, largemouth bass, smallmouth bass, rainbow trout, brown trout, yellow perch, and northern pike.
So, if you are planning to visit Burton Island, make sure to plan your trip in advance. This is because Burton is only accessible via boat. Thus, one cannot bring their car and has to carry with them all their fishing and camping equipment. So, make sure to pack all necessary items before heading out to Burton to camp and fish.