Burlington Fishing
With manifold water bodies in Burlington, including Lake Champlain on its west, the city offers exceptional angling opportunities. It is also considered among the cities with the most diverse fisheries in the States. From its glacially-formed waterways, cast ashore, wade a stream, or launch a boat from any of its access areas to find various freshwater species.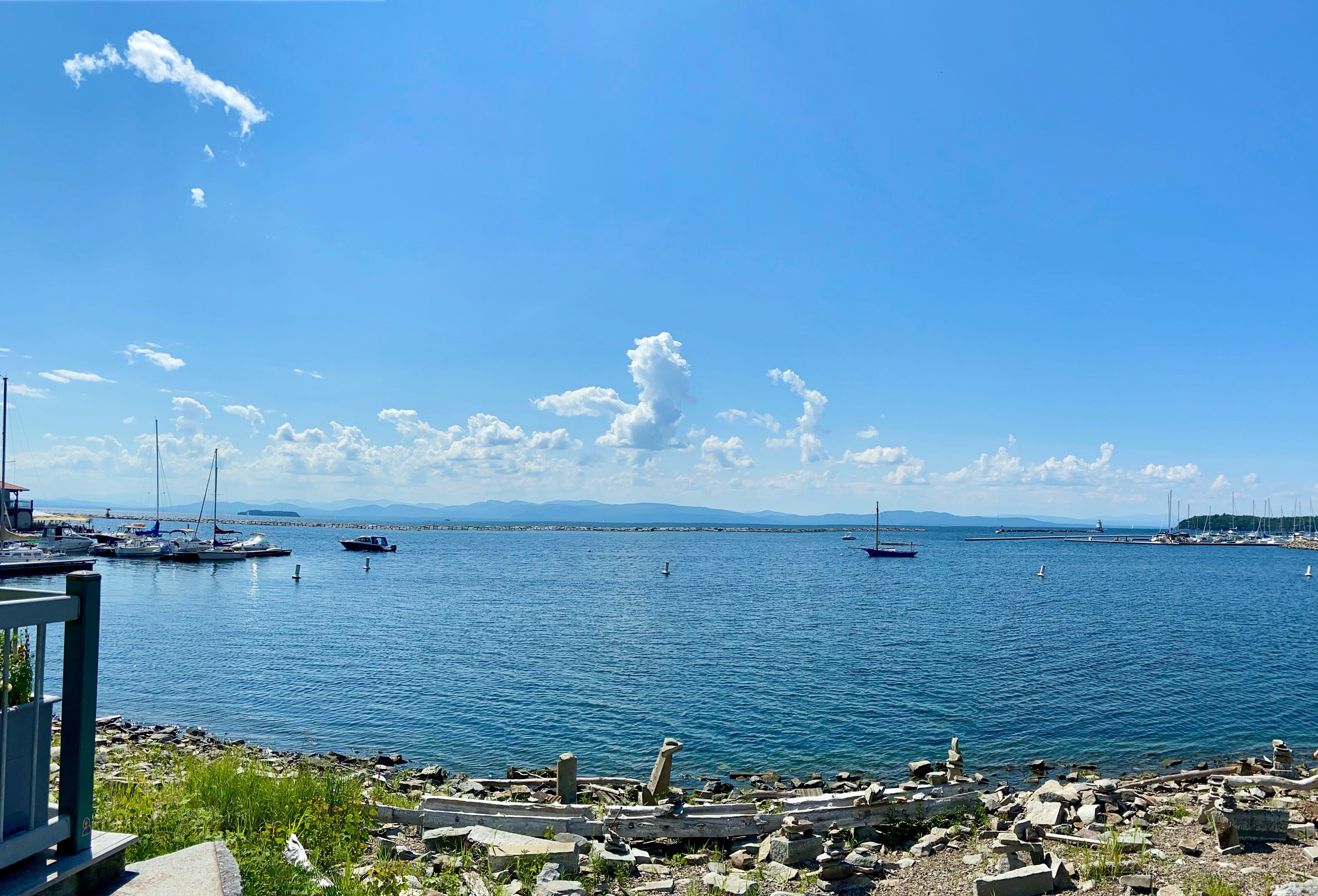 The deep, clear waters of Lake Champlain draw attention from anglers because of the world-class fishing opportunities it offers. This mighty lake is ranked among the top bass fisheries in the country and is known for hosting yearly smallmouth bass fishing tournaments throughout the summer and fall. These "smallies" are taken up to 40 feet along the edges of drop-offs and reefs.
By deep-jigging or trolling spoons with downriggers from a low-speed boat, you will be able to catch lake trout in the deepest part of the lake. Take note of the spot once you successfully catch one because you will likely catch a bunch more. Northern pike that are as big as 20 pounds can also be found here, along with sunfish, yellow perch, and pickerel that normally live in shallow weed beds. Take these fish using silver spoons, grubs, and worms.
The tributaries of Lake Champlain, such as the Winooski River, also hold top-notch fishing opportunities on many species, including brown trout, lake trout, rainbow trout, largemouth, and smallmouth bass, northern pike, yellow perch, and landlocked Atlantic salmon, among many others. The river's sandy and muddy bottom, overhanging trees, and undercut banks are some of the aquatic structures that provide quality habitat and forage for these fish. Cast your lure at different levels at the Colchester Point Fishing Access Area along the Winooski River to catch any of this target. This area is just a short walk from downtown Burlington.
The same groups of fish, primarily bass, pike, and perch, can be spotted too at the two "fills" in Colchester Causeway Trail. These fills connect the outer Malletts Bay to Lake Champlain's main lake area, and they serve as natural funnel points to force fish of all sorts to convey between the bay and the lake. Featuring rock and sand bottoms and banks, the Colchester fills bring forth a habitat as good as that from the shore, thus supporting the life of many fish that pass through. Go there by foot if going to the southernmost fill or by boat or swimming if going to the northernmost to drag bait rigs and catch bass and occasional northern pike. This fishing area does not just offer fishing, but you can enjoy a great biking tour along the Burlington Bike Path.
Also, just a few miles from downtown Burlington are Shelburne Pond and Oakledge Park, recreational gems that offer great fishing in a beautiful setting. Oakledge Park, which is just below the downtown, is situated nearby a diversely shallow and deep aquatic habitat that is home to smallmouths and panfish. At Shelburne Pond, fishing can be quickly accessed by boats or kayaks, but staying on the shoreline is also possible by walking through the woods, and you will still end with a catch.
Top 10 Fish Species in Burlington, VT
The top 10 fish species in Burlington are rainbow trout, brown trout, brook trout, landlocked Atlantic salmon, smallmouth bass, largemouth bass, sunfish, pickerel, northern pike, and yellow perch.