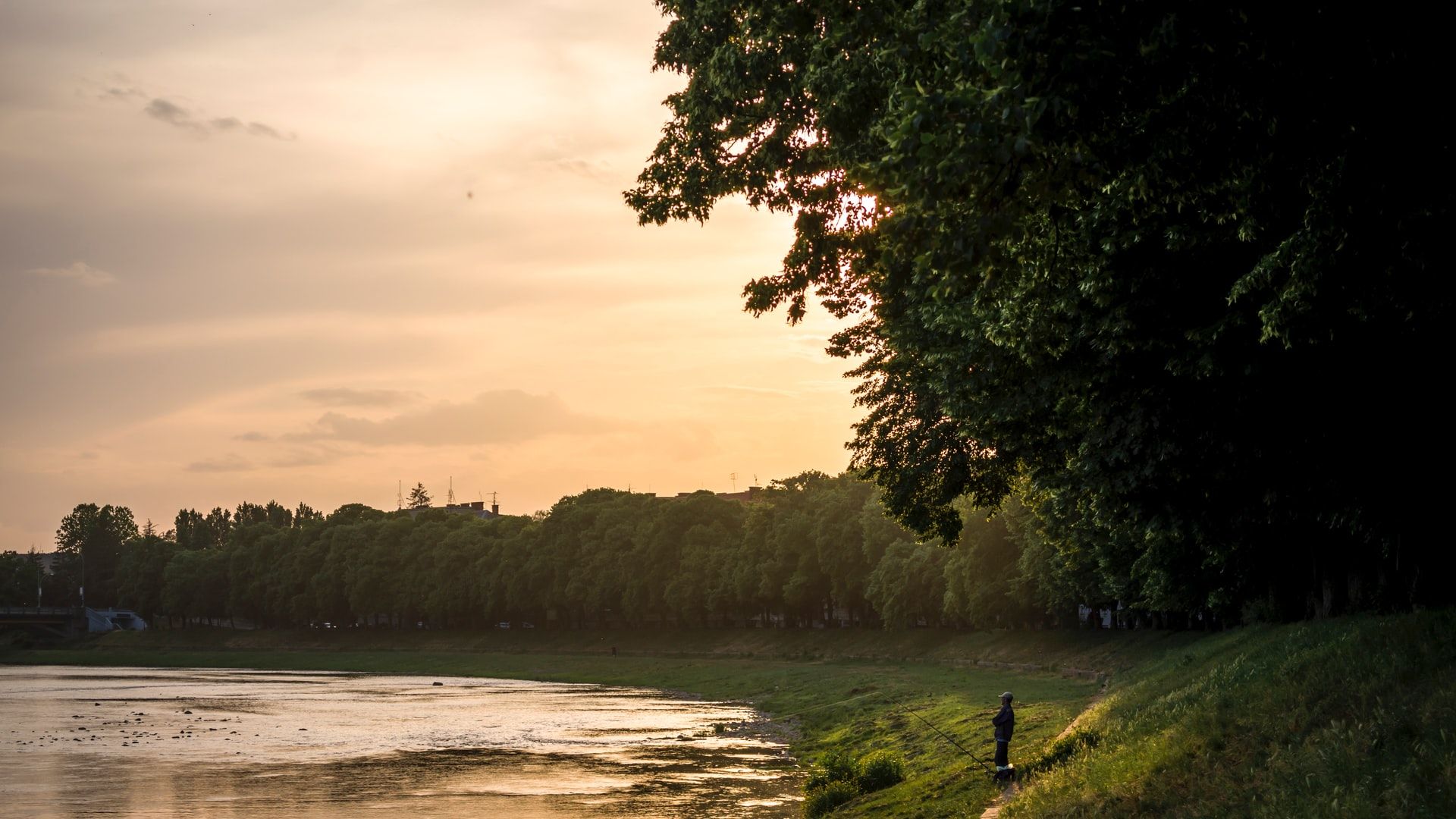 Burton Island Fishing
Given the nature of Burton Island, one can say that there are a lot of water activities and even angling opportunities in the area. In fact, you can easily catch fish just by dropping a baited hook from the floating docks of the marina. That is how rich and abundant the marine life is in Burton Island. With the vast waters surrounding you, all you need is a perfect spot, and you would never go home empty-handed. So, where to fish on Burton Island?
The most popular place to go angling in Burton Island is the Burton Island State Park. The 253- acre park that lies in Lake Champlain's inland sea is only accessible via boat, the Island Runner Ferry, which departs from the dock in nearby Kamp Kill Kare State Park. It transports passengers seven times daily, and the trip takes around 10 minutes from the dock to Burton Island. All in all, there are 14 tent sites and 26 lean-to sites in Burton Island. This is in addition to 15 boat moorings and a 100-slip marina with wi-fi connection and dockside electricity. Burton Island State Park provides access to the vast and rich Lake Champlain which provides different angling spots from its shores to its waters.
Lake Champlain is home to about 80-90 fish species making it one of the most celebrated bodies of water in the United States. It has always been known as a top-notch bass angling destination. So if you happen to visit Burton Island State Park, make sure to challenge yourself and catch some smallmouth bass and largemouth bass. These bass species can be spotted in school around summers as they prefer warm waters. Likewise, the success rate of catching a good number of bass will be at dawn and dusk when these fish are actively feeding. Using live minnows as baits are one of the most recommended techniques in landing on a bass. Although bass fishing can be year-round, certain times of the month will be dedicated to the catch-and-release season. During these times, make sure to use artificial lures, like soft plastic spoons and crankbaits, when angling for bass.
Pike, bowfin, and panfish are also popular catches in this region of Lake Champlain. The shallow to mid-depth water of the Park has rocky, sandy, and muddy bottoms making it a good breeding ground for these types of fish species. When angling for them, make sure to target areas around boat docks and the navigation channel on the north side of the island. The extending points of land on the south, east and west sides of the island are also a hot place to land on these species. Using small tube jigs, plastic worms, topwater plugs, and spinnerbaits are recommended for a more abundant catch.
Lake Champlain is also home to species like sunfish, bullheads, and perch. This is especially for areas that are near the rocky break wall along the north side of the marina or along the island's rocky shore. Chances of landing on these fish species are during their spawning period in the months of May to June.
Trout is another must-catch in this abundant lake. Some of the most common trout species found here are the brown trout, lake trout, and rainbow trout. Anglers will find success in landing on these species in the deeper part of the lake as they prefer the cooler waters. The more turbulent the water surface, the better your chances of targeting these species. Just like bass, trout actively feed at dusk or dawn.
Lastly, fish species such as lake trout, Atlantic landlocked salmon, and walleye are also abundant in the inland sea around the park. These species, especially Atlantic salmon and walleye, are best spotted during winter. During this time of the year, parts of Lake Champlain ice over, so they can be good for ice fishing.
While most of your time can be devoted to fishing in Lake Champlain, Burton Island is also a gateway to different lakes where fishing is also productive. These lakes include Lake Carmi, Bomoseen, and Lake St. Catherine.
Lake St. Catherine provides excellent angling opportunities for anglers of all levels. Some of the most popular catches here include panfish, largemouth bass, smallmouth bass, rainbow trout, brown trout, yellow perch, and northern pike. Meanwhile, Carmi lake, which is the fourth largest natural lake, is another waterbody offering superb angling opportunities. Walleyes and other warm-water fish species live abundantly in this part of Burton Island.
Top 10 Fish Species in Burton Island, VT
The top 10 fish species in Burton Island, VT are largemouth bass, smallmouth bass, brown trout, lake trout, yellow perch, walleye, Atlantic salmon, bullhead, rainbow trout, and northern pike.