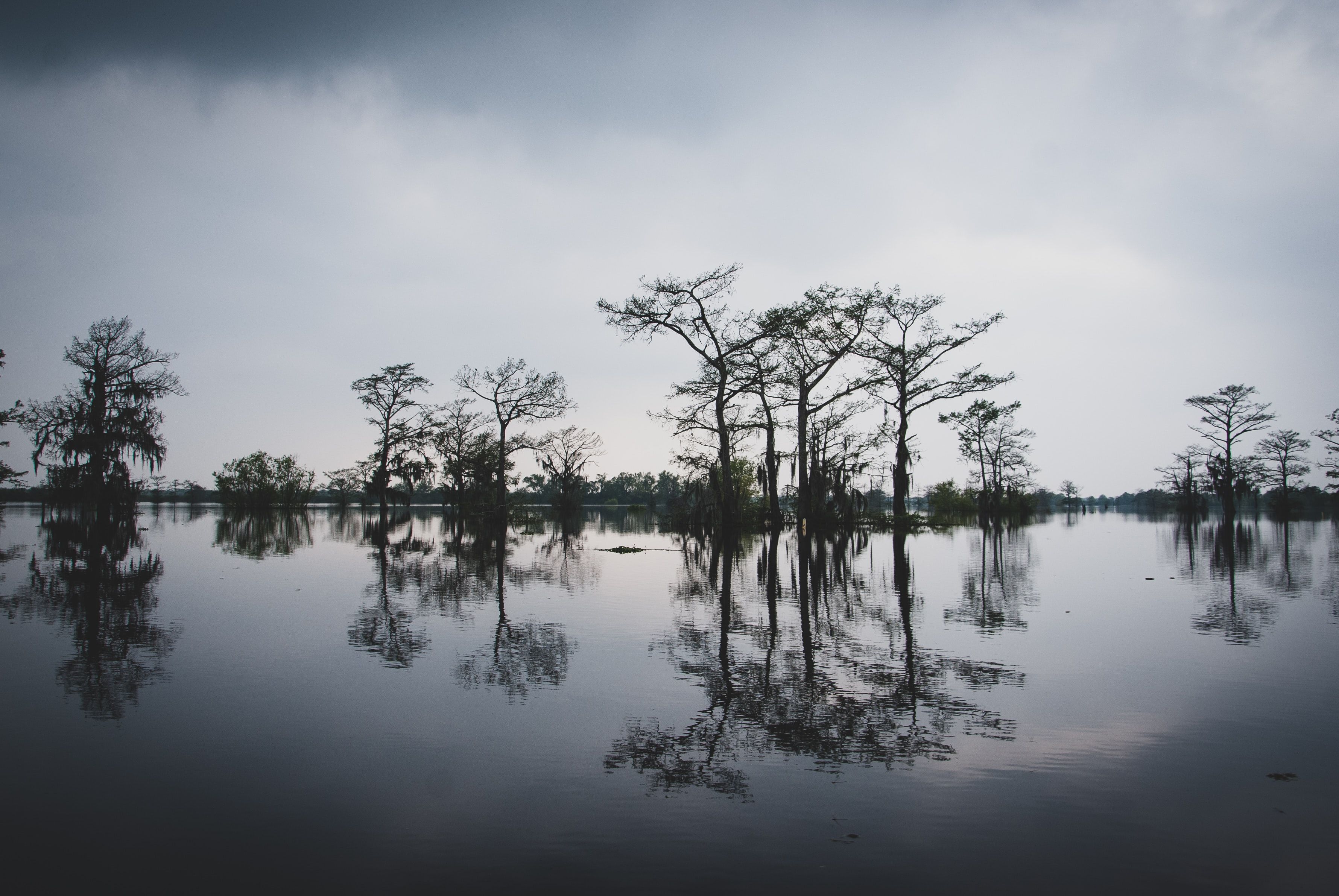 Cut Off Fishing
Because it is located within Bayou Lafourche, many of the gamefish that could be caught in Cut Off's waters are mostly freshwater gamefish. If you want to catch saltwater gamefish, Cut Off also has some coming from the Gulf of Mexico. There are also streams and other smaller bodies of water in the area where anglers can cast their lines on. The bayou's marshes and coastal estuaries are the perfect spots for anglers to cast their lines on and catch the fish hiding beneath them. The popular gamefish found in the area include the flathead and blue catfish, speckled trout, sheepshead, and many more.
Anglers who aren't sure how to tackle Cut Off's waters will be pleased to know that several fishing charters offer their services in the area. This should come as no surprise, as Cut Off is a fishing community after all. These fishing charters offer a variety of services to anglers visiting Cut Off, from providing a way to navigate the bayou to tips on how to land the most bites there. So if it's your first time fishing in the Cut Off, or you just want to make the most of your trip there, then hiring one of the fishing charters here is the way to go. They offer trips either in the morning, afternoon, or evening, and even a variety of fishing techniques as well.
And speaking fishing techniques, the most popular in Cut Off's waters are flyfishing, light tackle, bottom fishing, spinning, and popping. For those seeking a challenge, try fly fishing in the bayous' waters and land yourself either a perch or rainbow trout. For those who wish to go deeper into the bayou, there are fishing charters that offer their services. This is important, as the bayou is large and it is quite easy to get lost there if you don't know your way there.
Another factor that makes fishing via a chartered boat popular is if you're visiting Cut Off during winter. Because temperatures are now lower, most of the gamefish will now be located in deeper, warmer waters. Without a chartered boat, it won't be easy to catch them, especially if you're casting your line on the shores. Another advantage of fishing on a chartered boat is that it opens up more areas for anglers to cast their line on. Since Cut Off is located on a bayou, it isn't easy to catch many target fish here without heading into the marshes and brackish waters.
If you're planning on fishing alone, you can either rent a fishing boat in the bayou or bring your boat there. Be sure that you have all the proper papers and licenses when doing this. Also, don't forget to plan and plot a course that you'll be taking for your trip so you won't get lost. Be sure to have a definite schedule on when you plan to launch your boat and check the weather forecast to be better prepared.
With all of that said, where do you start looking for fish here? One could say that the entire bayou is your playground, but exploring it for the perfect fishing spot could take an entire day. To help you with that, here are some of the best fishing spots around Cut Off. These are Bayou Pierce, Bayou Des Amoreux, Raccoon Bayou, Temple Bay, and Brusle Lake. Although they are also called bayous, these areas are usually either streams or guts found in Cut Off, aside from Bayou Lafourche.
And speaking of Bayou Lafourche, its brackish waters provide excellent opportunities to catch catfish, sheepshead, flounder, and tripletail. You can also find crevalle jack and black drum swimming here as well. You can catch a lot of the gamefish here either by heading into the marshes via boat or by simply finding a good spot within the shore and casting your line there.
Another good spot to go to is Raccoon Bayou. This smaller gut is located 2.2 miles from Cut Off, making it easily accessible when you visit the area. Here, you can find largemouth bass and redfish swimming in its waters. You can either try flyfishing along the bayou's shores if you just want to relax or go into the deeper waters via a boat.
Other good fishing spots include Brusle Lake and Bay L'ours. These areas are good for catching redfish, trouts, and flounders. The fish here usually stay in the grass, so anglers could use bait and trolling to lure them out and catch them. With that said, do be careful when casting your line in Bay L'ours, as its bottom is very sandy and could easily turn to mud if there's a strong wind.
Top 10 Fish Species In Cut Off, Louisiana
The top 10 fish species to catch in Cut Off, Louisiana are the southern flounder, redfish, rainbow trout, jack crevalle, black drum, tripletail, perch, speckled trout, sheepshead, and blue catfish.