Lake Ontario Fishing
You can access Lake Ontario through Olcott, Oswego, Picton, Lewiston, and Clayton in New York. One thing to note is that you will be required to have a New York fishing license and a Canadian one if you will be accessing the Canadian area of the lake. It is recommended that you go with an experienced guide if this is your first time angling there.
Lake Ontario offers a wide variety of fish for anglers of all ages and skills. For all its varied species, what attracts anglers from all over the world are the salmon. There are also the brown trout and lake trout biting and the steelhead during winter. Walleye and northern pike are available all year round, while smallmouth and largemouth bass can keep anglers busy throughout the summer.
The most popular method of angling in the area is via a chartered boat so you can head into the deeper parts of the lake. Or, you can sit back and relax as you fish by the lake's shores and do shore fishing. Sure, the catch won't be as many, but this form of fishing is the most relaxing if you want to have fun while enjoying the lake's beauty.
Finally, ice fishing is always an option for those who want to fish during winter. Since the lake is huge, not all of it is completely frozen over. If you stick to the shorelines, you can find a spot for ice fishing and catch some northern pike, walleye, and perch. Ice fishing is an enjoyable method of fishing that entails cutting holes on frozen surfaces and fishing from there.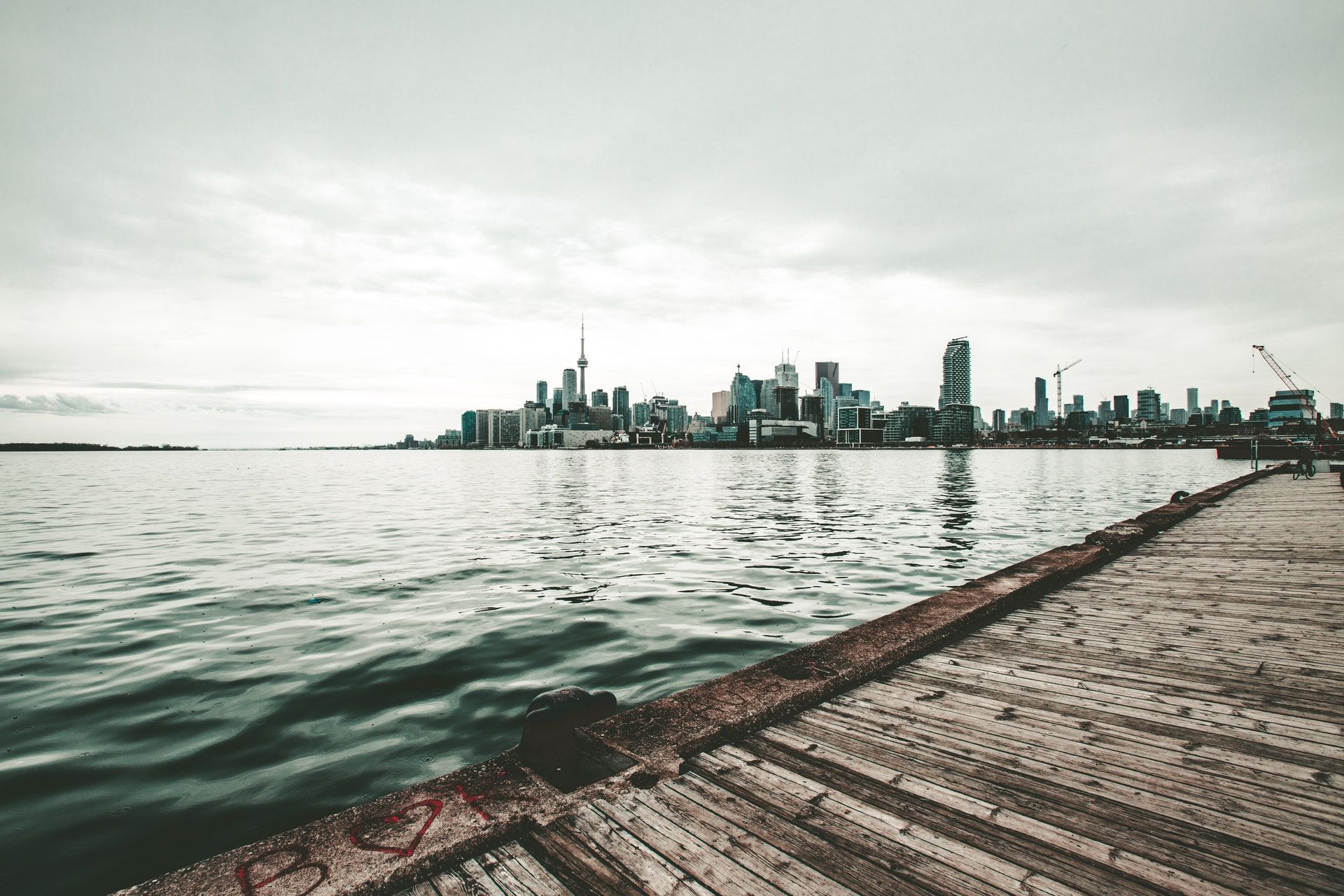 One of the main attractions of Lake Ontario is the abundance of king salmon or chinook salmon. Although the lake offers different species of salmon for anglers, the chinook or king salmon are the most sought after. These salmon will congregate in its western waters in spring, but as the water's temperature rises, they'll move to deeper and colder waters. In these cold waters, they will stay until late August or September until they venture out once again in the Lake's tributaries to spawn. These times are the perfect time to catch them, as they are aggressive and hungry. Oswego and Pulaski in Upstate New York are good places to go if you want to have a piece of the action during the salmon run.
Another fish you can catch here is the steelhead. These can often be found on the lake's tributaries and offer a good fight that attracts anglers looking for a challenge. There are two types of steelhead in Lake Ontario: Washington and Skamania. The difference between the two is that Washingtons is most common in winter, while Skamania is most common during summer. You can use floats and drift trips and fly fishing and spin fishing to catch them. Crankbaits and spinners are good bait for them, but you can also try roe bags.
Lake Ontario is home to the walleye. They travel in large groups and are available all year round, although the best time to catch them is winter. Most walleye caught here ranged from 1-3 lbs, but 10-lb ones aren't unheard of either. This fish prefers lowlight areas, so vertical jigging, trolling after dark are advised for anglers who wish to catch them. If you catch one, you can place a marker on it so it can lead you to more, as they travel in large groups.
Top 10 Fish Species in Lake Ontario, New York
The top 10 fish species in Lake Ontario are the chinook salmon, coho salmon, Atlantic salmon, brown trout, lake trout, steelhead, walleye, northern pike, largemouth bass, and smallmouth bass.