Nantucket Fishing: Why It's an Angler's Paradise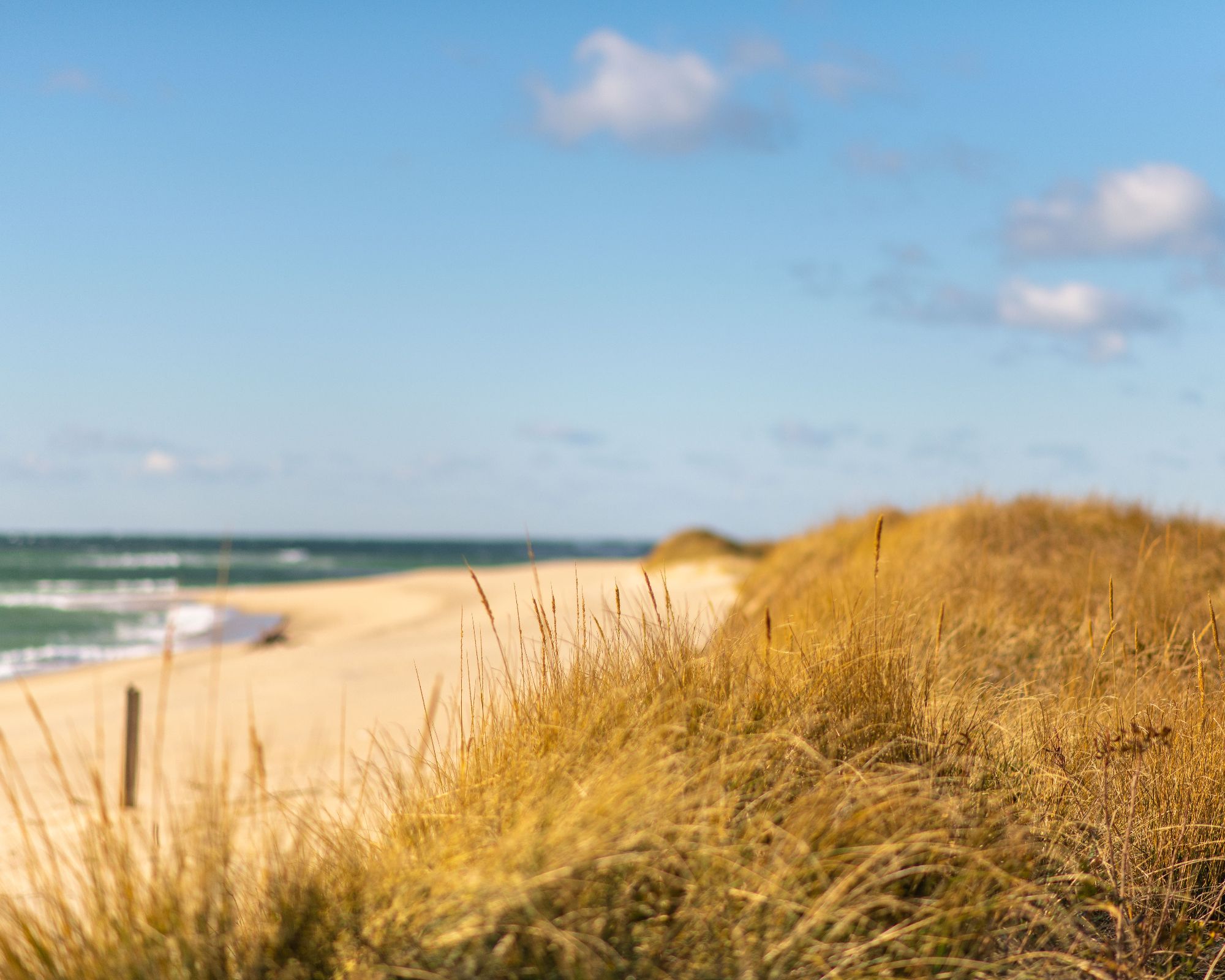 Recreational fishing is definitely one of the most in-demand activities in Nantucket, especially from June to mid-October. That's because when the waters begin to warm up around the island, popular game fish like bluefish, stripers, false albacore, and bonito start to migrate near the island's shores to feed on sand eels, herring, and squid. These fish are great for beginners as you can pretty much catch them using light tackle spin or fly rods while fishing inshore—from the beach to the number of docks located around the island.
If you're looking for some adventure and a bit of a challenge, we highly suggest renting a small boat or a kayak and head out a bit farther from the coast and catch cod, bluefish, and stripers that are a bit bigger and a lot harder to reel in. You can either use a light to medium spinning tackle equipped with 50-100 yards of the line for you to be able to have enough control and power and catch these tenacious fighters. It's best to hire a seasoned Nantucket fishing guide to know where exactly you can catch the most and the best fish. Hiring a local guide would mean he or she would teach you all the valuable techniques and tricks in landing the different fish species found in the waters around the island.
Now, if you're willing to push your fishing skills to the limit, we highly recommend targeting huge tuna, sharks, mahi-mahi, and marlin offshore in the open waters of the Northern Atlantic via Nantucket fishing charters. Not only will you be able to catch some of the best fish available out there, but there's an excellent chance of seeing different types of whales, including humpback minke, finback, and pilot whales.
Several charter fishing boats are operating around the island, and you should do some background check of each one—making sure that the captain and crew have the experience not just in fishing but with providing the best service. Choosing the right fishing charter means choosing the right boat that is well maintained and comes with the right equipment for the specific fish you're planning to catch. Although you can bring your own tackle, choosing a fishing boat with the right equipment means you'll be able to continue fishing if any of your gear breaks.
Nantucket Island's Best Fishing Spots
As any Nantucket fishing guide would tell you, the island is practically littered with some of the best fishing locations that are teeming with marine life. For you to have a general idea of why the island is such an angler's paradise, we list down some of the best spots you can fish in: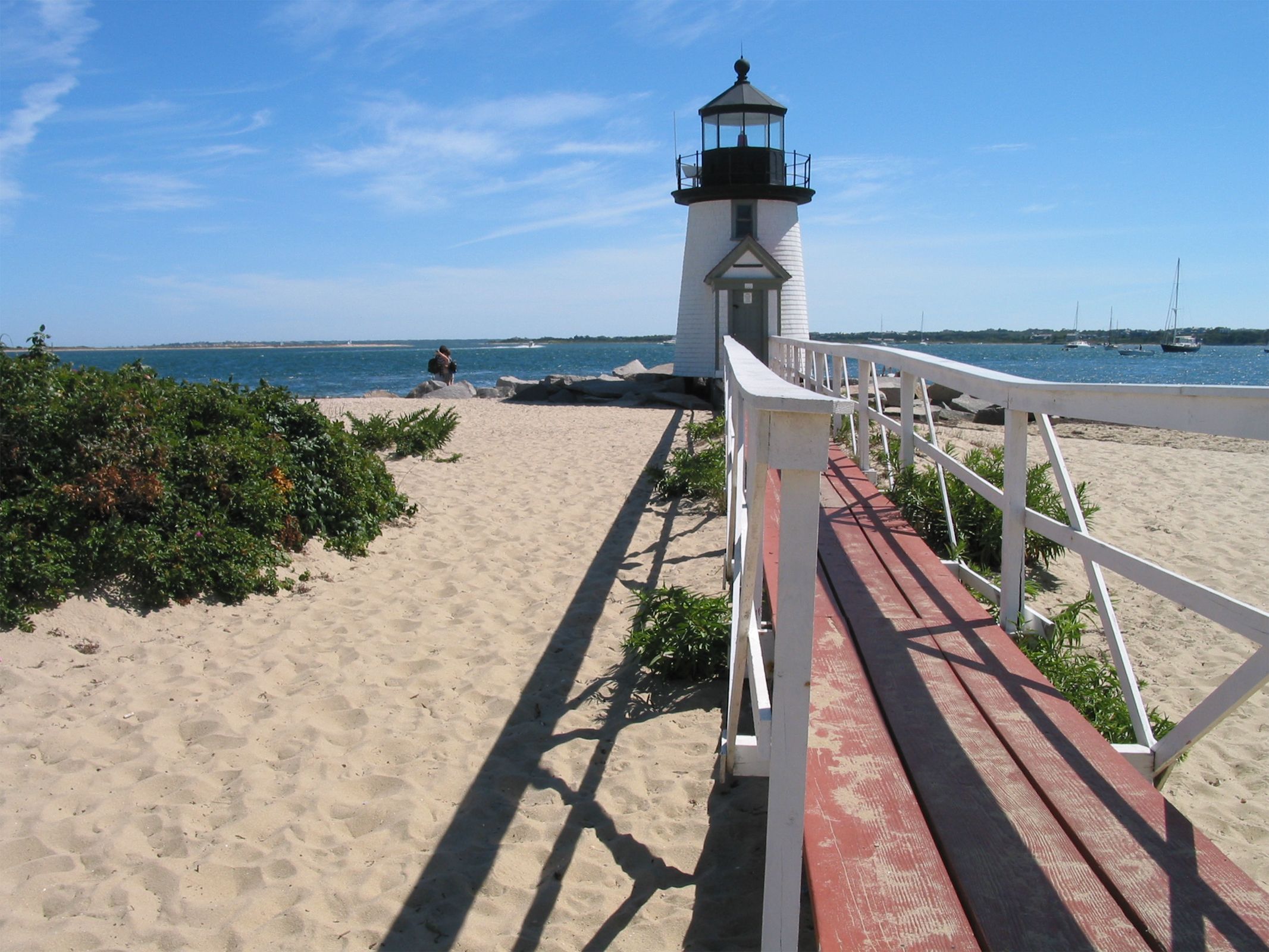 Brant Point may be a bit crowded at times, especially during warm months, but it only shows that a lot of people have been successful in catching some fish here. Brant Point is a great surf casting spot located on the western side of the narrow inlet to Nantucket Harbor. This is where the currents move fast and strong. With the waters constantly churning, predatory fish such as striped bass and bluefish tend to frequent the area to catch their food. The currents pull and push bait in and out, making your bait move in such a way that it's more attractive to your target.
Great Point is another popular surf casting spot among locals and visitors thanks to the number of fish species that can be caught here, not to mention the great scenery around the popular fishing spot. Getting here is actually an adventure in itself as it's located on the northernmost tip of the island—meaning going to the spot involves a 40-minute drive along the beach and sandy roads via a 4x4. Once you get to the location, you're going to be treated to a breathtaking sight of the Nantucket Sound on the west side and the North Atlantic to the east, not to mention the seals in the water or lying on the sand. You can target popular game fish such as false albacore, bonito, and striper, among many others. And oh, did we mention that you can visit the renowned Great Point Lighthouse here?
Madaket Harbor, not to be mistaken for Madaket Beach, the beach on the southern end of the community, is a great fishing spot located between Eel Point and Smiths Point. Here you can either rent a boat or a kayak and head to the middle of the harbor and catch some big bass, bluefish, and bonito, as well as some bottom-dwellers such as scup and fluke. If you're up for it, you can wade through the shallow waters along the shores and have an exciting time targeting various game fish such as bonito, striper, and false albacore. After a day of fishing, you can ask your fishing guide to take you to the breathtaking Madaket Beach, where you can end your day with the best views of the sunset.
Nantucket Sound is located in the middle of Nantucket, Martha's Vineyard, and Cape Cod. This body of water is a popular fishing location given that it's abundant with huge bluefish, striped bass, black sea bass, fluke, and scup. During summers when the waters are warm, though, stripers tend to swim closer to the shores. But bluefish, fluke, and scup can be caught for the entire season from May to October. Also, tuna, sharks, and cod can be fished here all year round.
North Atlantic is definitely a must for those looking for a great fishing adventure. Through a Nantucket fishing charter, you can head out to the open ocean and target some real monsters of the sea, such a tuna, mahi-mahi, swordfish, wahoo, and marlin. You can even fish at Georges Bank, one of the most popular fishing spots in the region just some sixty miles from the shores of Massachusetts, and catch some of the recreational fisher's favorite targets like cod, haddock, pollack, and other groundfish during spring and summers.
Top Ten Fish You Can Catch in Nantucket, MA
The top ten fish species in Nantucket, MA are cod, striped bass, bluefish, tuna, mahi-mahi, marlin, halibut, haddock, pollock, and bonito.