Plymouth Fishing
Plymouth may be a small town but the fishing opportunities that surround it are big and bountiful. Add to that the marvelous landscape that surrounds its bodies of water and you've got a fishing destination that's as pretty as it is productive. This part of Vermont offers plenty of opportunities for fly fishing and ice fishing when the ice is thick enough and safe for anglers.
The most popular body of water among Plymouth anglers is Echo Lake. This 104-acre lake has a depth of 91 feet at its deepest and boasts of a wide range of species, including rainbow, lake, and brown trout, largemouth and smallmouth bass, rainbow smelt, pumpkinseed, chain pickerel, and catfish. You can fish the lake from Camp Plymouth which offers access to 3,300 feet of Echo Lake shoreline. If you're targeting bass, sunfish, and pickerel, head to the fishing dockside in the north part of the park where you will find shallow waters that attract warm-water fish species. For cold-water species such as trout and smelt, head to the open lake and fish the deepest part where you will find these species taking refuge. The camp has a kayak launch from the shoreline. If you're using a motorboat, go to the west side of the lake and find the Vermont Fish & Wildlife Fishing Access Area which provides a concrete boat ramp.
Flowing through the center of the same park, you will find Buffalo Brook which takes a large part of the northern boundary of the park. At its delta, you can fish shallow waters with plenty of cover for sunfish, bass, and pickerel.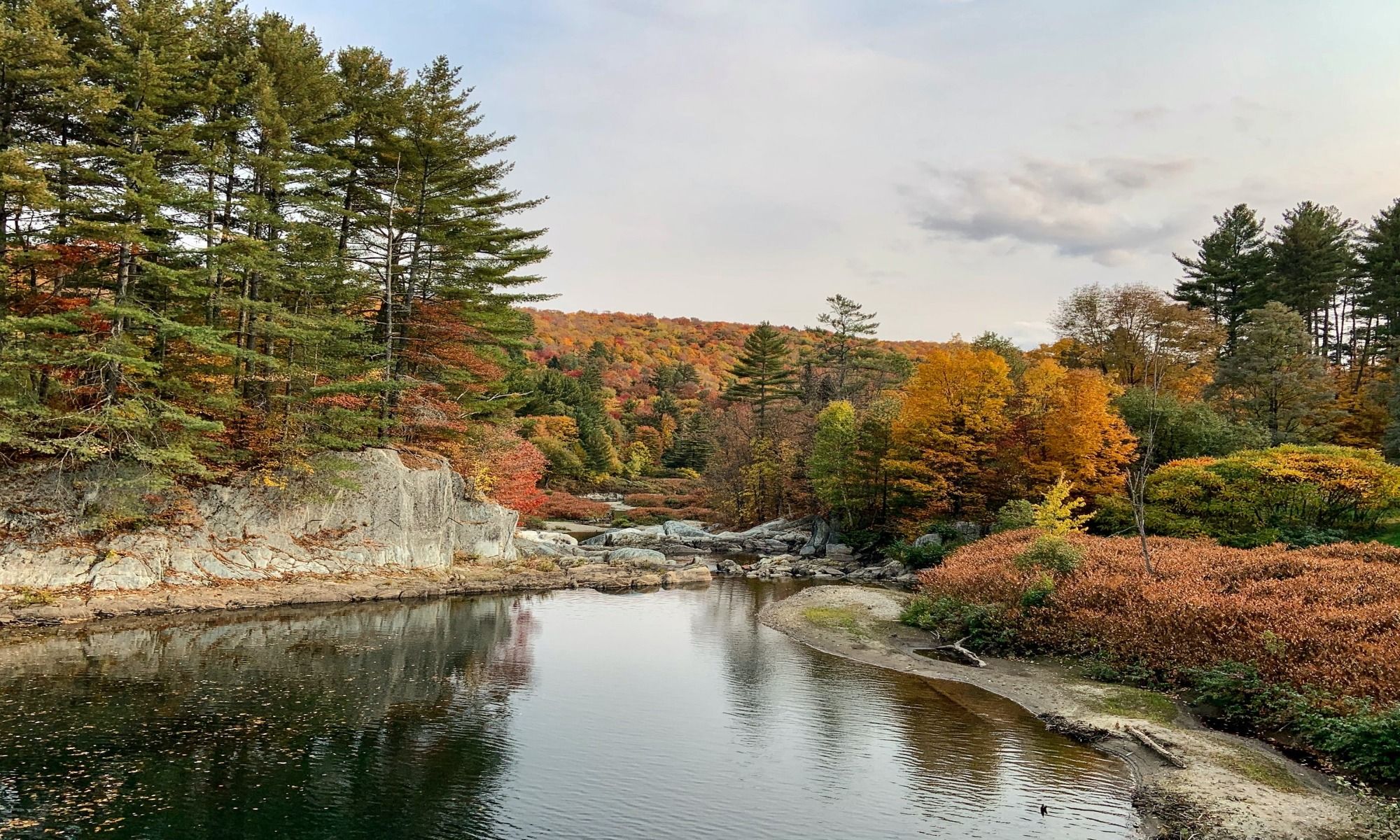 Amherst Lake is the second Plymouth lake on any Vermont angler's list. This scenic body of water runs alongside Route 100 and anyone driving through the Eastern Vermont Gateway region is astounded by its crystal-clear beauty. Over the years it has become a tourist destination in its own right. The area surrounding it is known for its winter recreational facilities, including skiing, sledding, and snowmobiling. Apart from this, the lake is a fishing wonderland. It does not permit motorized boats, though, you can still launch a canoe or kayak. You will find a marina on the north shore of the lake where you can rent either. The water of the lake itself is home to both cold- and warm-water species. Some of the fish you can target here are brook trout, rainbow trout, and lake trout, perch, smallmouth and largemouth bass, chain pickerel, and some panfish. The state regularly stocks Amherst with trout that measure up to 18 inches long, so you may get lucky bagging a trophy trout here. Launch a boat off Scout Camp Road or if you'd rather fish on piers, there are plenty of piers along Route 100.
Lake Rescue is the third of the scenic lakes fed by the Black River running along Plymouth. One of the most iconic parts of the lake is the Red Bridge which makes the lake even more picturesque especially in autumn. It is surrounded by two state parks, the Coolidge State Park and Okemo State Park. The lake itself is home to fish such as perch, brown trout, rainbow trout, chain pickerel, and sunfish. Anglers can access it via the public fishing access point where they can launch a boat.
Lake Pauline was formed as a reservoir pond when the Black River was dammed. A big part of it is actually nearer the dam at Lake Rescue, though now when we say Lake Pauline, what we're referring to is the southern part of the reservoir pond. Here you can't use a motorized boat, but anglers are allowed to launch a kayak or canoe and traverse the entire length of the pond in between the dams. It is home to brown trout, rainbow trout, perch, chain pickerel, as well as some sunfish.
Woodward Reservoir is a 110-acre lake that's relatively shallow at 32 feet at its deepest. It has an undeveloped shoreline plus great coves and inlets you can fish. It is home to brown trout, largemouth bass, and smallmouth bass, northern pike, rainbow trout, and yellow perch.

Top 10 Fish Species in Plymouth, VT
The top 10 fish species to catch in Plymouth, VT include rainbow trout, brown trout, lake trout, brook trout, largemouth bass, smallmouth bass, chain pickerel, northern pike, yellow perch, and pumpkinseed sunfish.