Port O'Connor Fishing: An Angler's Paradise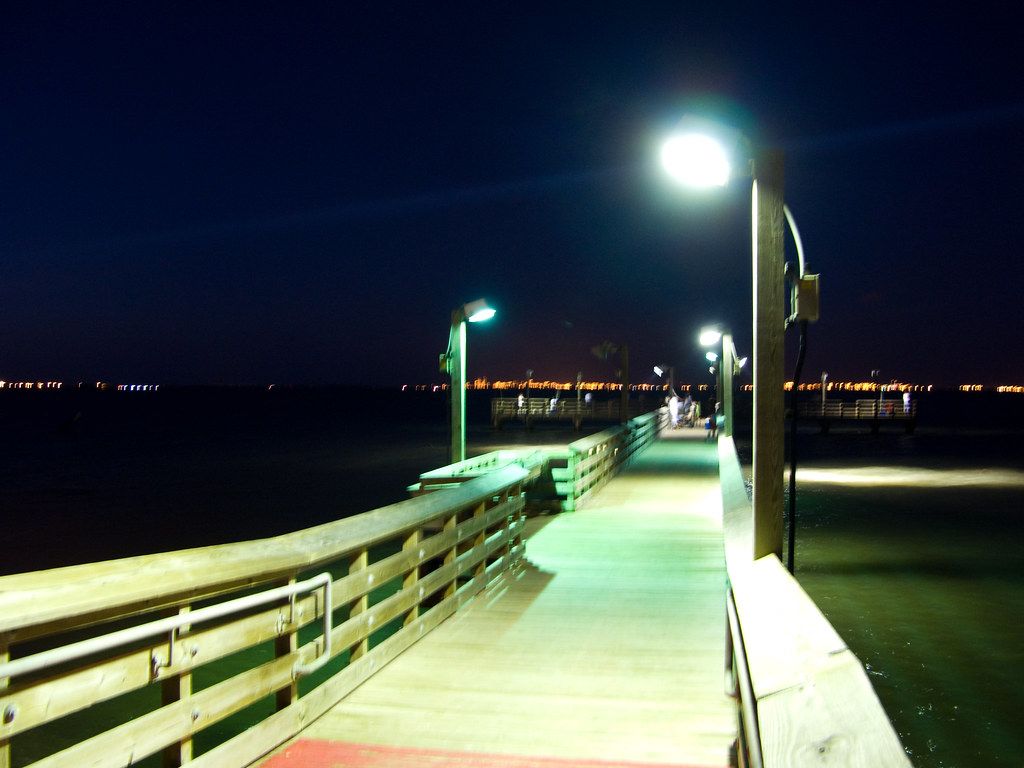 Port O'Connor is surrounded by great fishing spots full of quarries that a sports angler would certainly love. You can target amberjack, grouper, kingfish, marlin, sailfish, snapper, and tuna in the blue waters of the Gulf.
With so many fishing opportunities in and around town, Port O'Connor can be a perfect place to hone a beginner's fishing skills. If you've never cast a line before, a fishing guide can take you inshore fishing either to one of the beaches that are great for surf casting or to a jetty where you can catch some prized fish like redfish, fluke, black drum, sheepshead, and trout. You can also choose to fish in Matagorda Bay's shallow waters and go wade fishing for striped bass, croaker, crevalle jack, and ladyfish.
We highly recommend kayak fishing along the renowned Port O'Connor Paddling Trail for the adventurous type. It's definitely the best way to enjoy the great outdoors in the most immersive way possible as you get to see playful dolphins, wading birds, sea turtles, and stingrays up close. Not to mention you may also have the opportunity to bag some prized targets, including redfish and speckled trout.
Now, if you really want some challenge, you can always test your fishing skills against some of the best anglers in the world through the several fishing tournaments held here each year. Some of the most popular include the Cula Roja Fishing Tournament, the POCO Bueno Fishing Tournament, and the Lone Star Shootout—all of which are held in July. Even kids can participate in the Speedy Stop Annual Kid's Fishing Tournament held in August.
To this day, Port O'Connor remains to be an attraction for retirees, summer tourists, and, of course, recreational anglers. With fishing as one of this small town's major tourist draws every year, the sport actually helps boost the town's economy, as well as one of its main job generators. That said, one can certainly expect several fishing guides and charters living and working in Port O'Connor. They cater to both novice and experienced anglers who come here to experience the best fishing in the state.
Port O'Connor's Best Fishing Locations
King Fisher Beach
This scenic beach is more than just eye candy. In fact, it's one of the favorite fishing spots in Port O'Connor. Here you can either cast your line along the stretch of sand or on the pier, both of which are great for catching some prized targets, including speckled trout, black drum, redfish, and sheepshead.
Indianola
Just a few minutes' drive north of Port O'Connor is a ghost town called Indianola, where a marina is situated at the mouth of Powderhorn Bayou. Here you can have a great time catching some flounder, drum, trout, and redfish on a fishing deck while enjoying some burgers and brews.
POC Jetties
Located at the town's southeast edge are two jetties that stretch more than 2,000 feet to the bountiful waters of Matagorda Bay. Here you can catch some trout, redfish, flounder, black drum, and sheepshead while enjoying the sun and the view right in front of you.
POC Paddling Trail
It's 40 miles of interconnecting trail that runs by the shores of Espiritu Santo and Matagorda Bays and through the saltwater marsh Mules Slough—all of which are known to support huge populations of gamefish such as redfish, sheepshead, speckled trout, and black drum. Not only will you get to catch some fish here, but you also get to enjoy the views of the local flora and fauna.
Boggy Nature Park
Another way of enjoying Mother Nature at its best is through this nature park right at the northern edge of the town. It features 25 acres of pure natural beauty that you and your family can enjoy. And, of course, if fishing is your passion, you can bring your reel and rod with you and catch some redfish and speckled trout on the Boggy Bayou.
Top Ten Fish Species in Port O'Connor, TX
The top ten fish species you'll catch in Port O'Connor are redfish, fluke, black drum, sheepshead, speckled trout, tuna, red snapper, kingfish, mahi mahi, and blue marlin.