Imagine you're in a small boat, fishing in the middle of a lake with water so calm and clear, it feels like you're floating on top of a gigantic mirror. While waiting for a bite, snow-capped mountains surround you, and after being treated to a picture-perfect view, you get to go home with some of the best catches you've ever had.
Yes, this is what Big Sky Country fishing is all about—the best fishing experience that is both relaxing and exhilarating at the same time.
Montana's waters are home to a wide variety of popular freshwater game fish, including kokanee salmon, rainbow trout, lake trout, brown trout, whitefish, northern pike, smallmouth bass, and largemouth bass. And with hundreds of lakes, rivers, reservoirs, streams, and other fishable bodies of water within its boundaries, Montana is definitely an excellent destination for recreational anglers.
With so many fishing opportunities in this outdoor recreational heaven, a fishing enthusiast, especially for someone who's planning on fishing here for the first time, may face a bit of a conundrum—where would you start?
Well, if you're someone who's looking to avoid the crowds and go off the beaten track, this list is definitely for you.
Where to Fish in Montana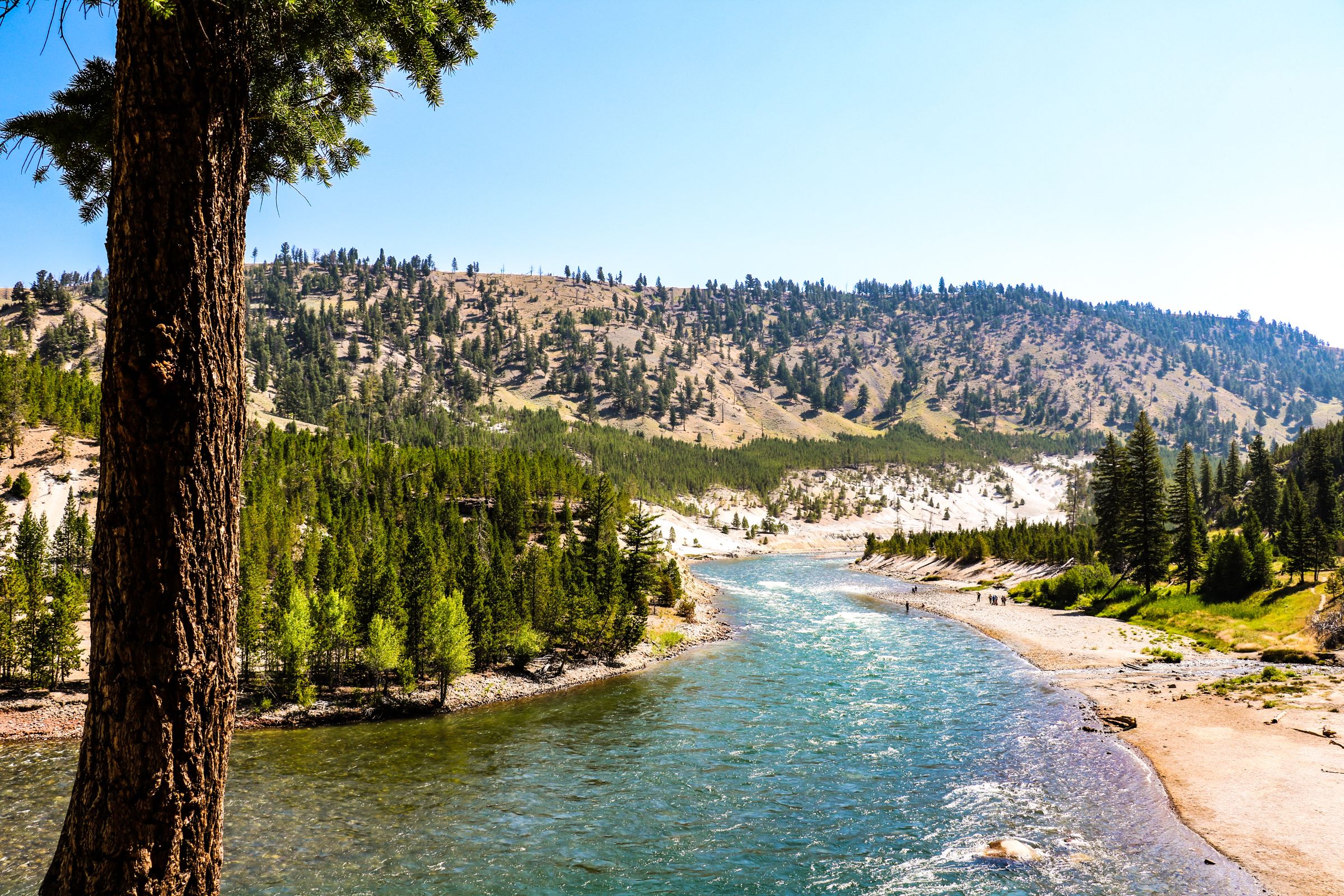 Yellowstone River
Yellowstone River is a tributary of the bigger Missouri River and approximately 692 miles long that runs through three states: Wyoming, North Dakota, and Montana. The part of the river that passes through Montana—from the park to the Boulder River east of Livingston; and from the mouth of Rosebud Creek near Rosebud to the North Dakota border—is one of the best fishing spots to catch a variety of trout species. In fact, the trout population is so healthy here that this area is actually named a Blue Ribbon fishing spot. And if you're into fly fishing or this is your first time to try fly fishing, this body of water is certainly where you should cast your line.
Gallatin River
Gallatin River is another tributary of the Missouri River that offers the best fly fishing in the state, with rainbow trout, brown trout, and whitefish as some of the most popular targets in its waters. This 120-mile long river passes through two states (Wyoming and North Dakota). The converging area near Three Forks City at Gallatin County, MT, is designated as a Blue Ribbon Trout Stream. Apart from being a great fishing spot, the area is also known for its picturesque views as the river winds through a scenic route between the scenic Gallatin Valley.
Two Medicine Lake
Two Medicine Lake is located in the Glacier National Park in the North-western part of the state that offers excellent brook trout and rainbow trout fishing and a front-seat view of the majestic Sinopah Mountain on the western side of the lake and the awe-inspiring Rising Wolf Mountain up north. This beautiful lake is also open for fishing for most of the year—from November 15 to September 15—so, yes, you can visit this scenic fishing spot almost any time you want—weather permitting, of course.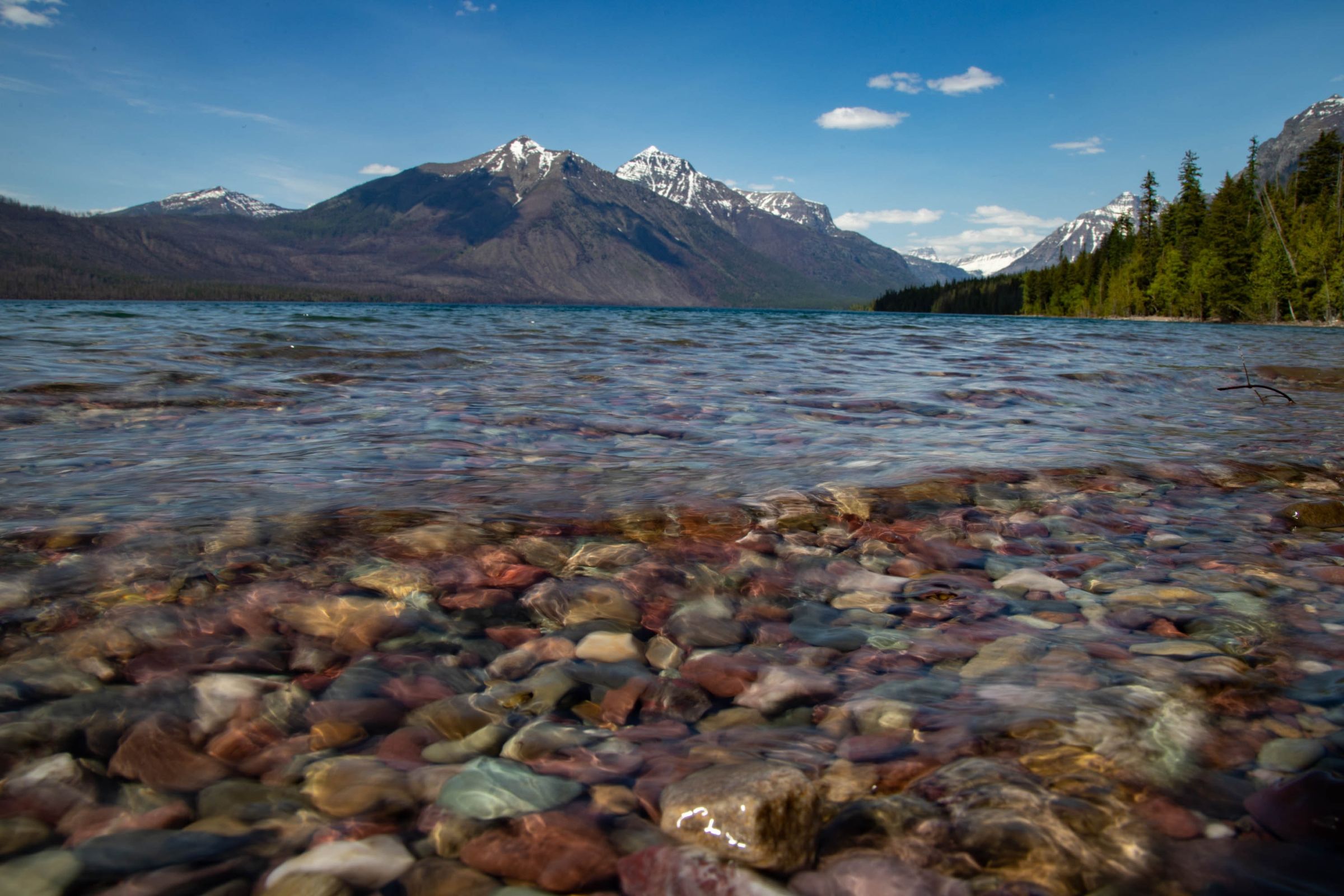 Lake McDonald
Lake McDonald is another one of those lakes in the Glacier National Park within Flathead County that's a known prime spot to catch different types of trout and other popular gamefish while enjoying the views of snow-capped mountains along its north shores and beyond. And if you're lucky, you can even spot grizzly and black bears right along its north shore.
Hyalite Reservoir
Hyalite Reservoir is about 19 miles south of Bozeman City in Gallatin County. It offers outstanding trout fishing and an amazing view of the mountains and hills with cascading pine trees from the foot of the hills to the shores. It's also a perfect spot if you're looking for some peace and relaxation as this crystal clear body of water has a "No Wake" rule in effect, which means low-speed trolling boats are the only ones allowed here.
Ashley Lake
Ashley Lake is located in northwest Montana, near the town of Kalispell that provides a spectacular view of the snow-capped Salish Mountains and the forested area by its shores. Its calm and crystal clear water is home to kokanee salmon, cutthroat trout, yellow perch, and the rare rainbow-cutthroat hybrid.
Bitterroot River
Bitterroot River is located within the Bitterroot Valley in Southwestern Montana and a prime fly fishing spot to catch different types of trout, including brown, cutthroat, and rainbow trout. And like most Montana fishing spots, this river provides you with a beautiful view and a great place to see some of the state's wildlife, such as bald eagles, ospreys, moose, white-tailed deer, and mule deer.
Nelson Reservoir
Nelson Reservoir is a Bureau of Reclamation area located in northeast Montana that boasts a huge 4,000 acres of fishing area that holds several gamefish such as walleye, yellow perch, and northern pike. This body of water is not only great for fishing during the warmer months but is known to be a great ice fishing destination as well, with spearing, angling, and tip-ups being the most popular methods.