Killington Fishing
Vermont is just the place to visit if you are looking for a break any time of the year. Aside from the many seasonal activities it offers to families on a trip, there are also angling opportunities anglers would not want to miss. Whether it is in winter, spring, summer, or fall, Vermont will give you abundant produce of different fish species in multiple locations. And, one of the towns you just have to stop by is Killington.
Fishing is a popular pastime in Killington, especially during summers. It gives you the feeling of coming home to your favorite angling location. Summer is also the prime time of the year for chasing smallmouth bass across most of their range. Anglers who are fishing in lakes may encounter three distinct periods of activities among this fish species as the water continues to warm due to the season. Thus, it is important to be flexible and willing to try different tactics to land on smallmouth bass. So, if you are new to angling or new to Killington, here are some tips to land on a lunker especially during the early summer months.
Hitting the shallows and flats gives you more opportunities to target a smallmouth bass as they prepare to spawn. It is recommended that you search for them in areas that are three to fifteen feet deep. This will most likely increase your chances of landing on one.
In addition, when water is flat, topwater baits work really well in drawing them off their nests. However, if you opt to fish in waters deeper than six feet, switching to a prop or rattle bait will work best. Using bait that resembles their natural prey will most likely attract lunkers as they are aggressively hungry during this time of the year.
The fishing season in Killington does not end in summer as the spring season brings more productive spring bass catches.
Spring is one of the best times of the year to catch some spring bass in Killington. As the water temperature starts spiking up to 50 degrees, bass begin their annual migration towards the bank. This is the best time to go bass fishing.
Bass can be caught from boats or kayaks in any stream, river, and lake. If you do not have access to any of these water vehicles, catching bass from the edge is also possible and would still give you a good amount of produce. Bass usually lurk around secluded coves during this time of the year. Anglers often spot them in areas with lots of cover such as fallen trees or vegetation in the water. They are also most commonly found on south-facing shorelines.
So, how can one land on bass during this time of the year? Below are some of the tips on how to get a productive catch during the spring season.
During this time of the year, bass tends to be more aggressive, they like to ambush wounded prey. So, use your torn-up plastic worms and cast them in shallow waters to increase your chances of landing on a bass. Moreover, using red hooks and bait leads bass into believing that the bait is injured. This leads to them biting it. Bass also have boney jaws. That is why it is advisable to keep your hooks sharp. Remember that bass eat different bait depending on the time of the year. So, if you want to successfully land on bass during spring, using crawfish and shad are very helpful.
Fishing before the storm is also the best time to target some bass as the pressure makes them more active. Make sure to always cast your bait facing the wind as bass always swims with the current.
Summer and Spring might be the season for bass, but on winter days northern pike, brown trout, yellow perch, black crappie, and rainbow smelt are the stars of the season.
As visiting and local anglers in Killington say, "fishing does not end when a lake freezes over.'' This is because a frozen lake is an indication of a new kind of fishing- ice fishing. Not only is it a fun way to enjoy Vermont's scenery, but it also allows anglers to taste some of the fine fishing opportunities during the winter season, this includes landing on trophy-sized lake trout and northern pike.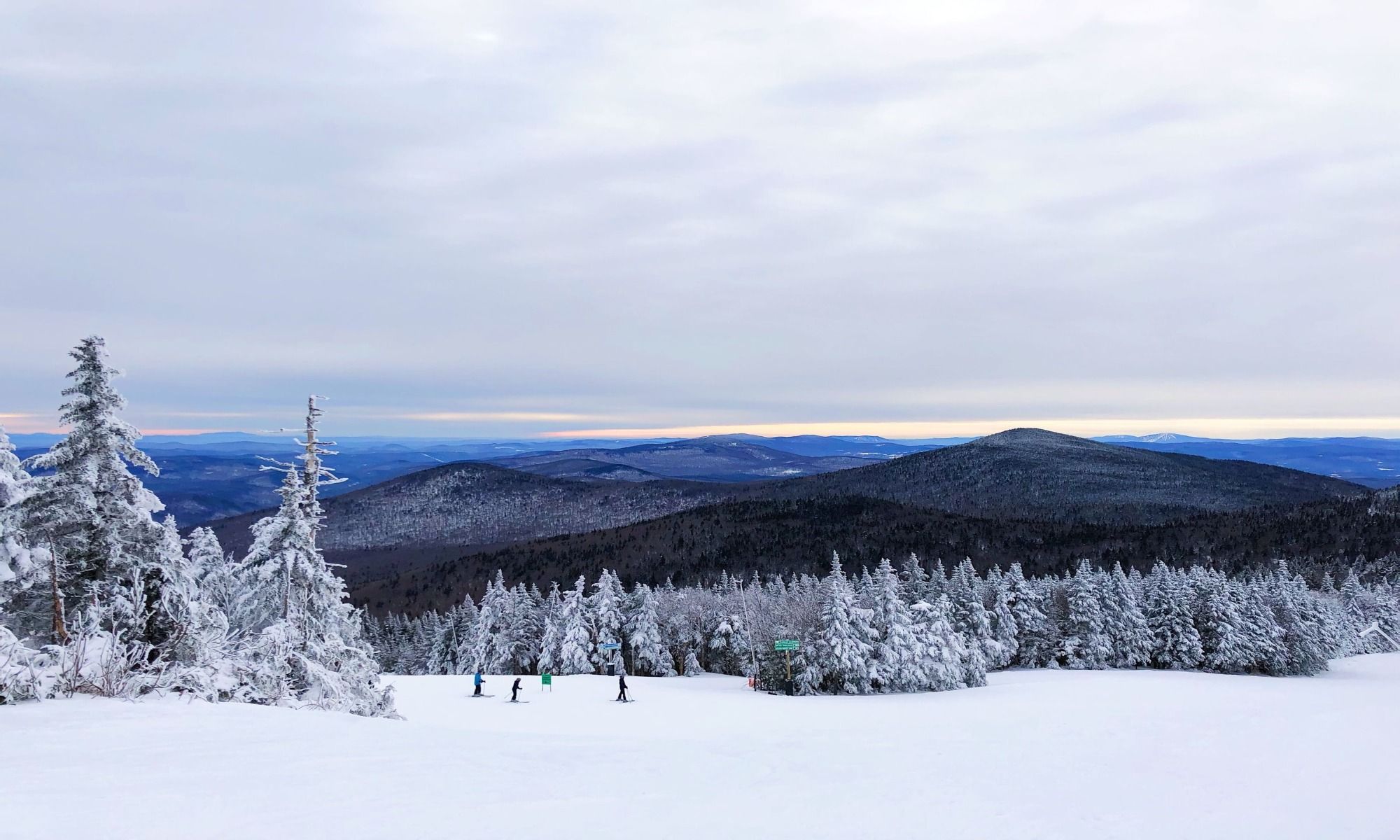 Ice fishing might sound fun, but it could be quite dangerous for those who are doing it for the first time. Thus, if you plan on trying fishing during winter times, here are the things that you have to remember:
The Best time of the year to go ice fishing is in the months of January to early March. This month will be chilly and slippery due to the formation of ice. That is why you have to make sure to practice ice safety. Research how to safely navigate through ice, including the areas you can walk on and areas you have to veer away from.
Furthermore, it is advisable for you to prepare your basic angling gear ahead of time. This will allow you to check if your ice safety equipment is complete. Also, it is advisable to bring extra clothing and sweaters to keep yourself warm when Ice fishing.
No season could stop you from fishing in Killington, not even a frozen lake. So if you happen to be in the town, make sure to take every opportunity you can to go angling any time of the year. Some of the spots you can visit are Colton and Kent Ponds where you can find an abundant largemouth bass population. It also has some pumpkinseed sunfish, yellow perch, brook trout, rainbow trout, and other trout species. The Ottauquechee River is another fishing location in Killington that is home to some wild brook, brown trout, and rainbow trout.

Top 10 Fish Species in Killington, VT
The top 10 fish species in Killington are: northern pike, brown trout, yellow perch, black crappie, smallmouth bass, largemouth bass, northern pike, walleye, pumpkinseed sunfish, and rainbow smelt