Matagorda Fishing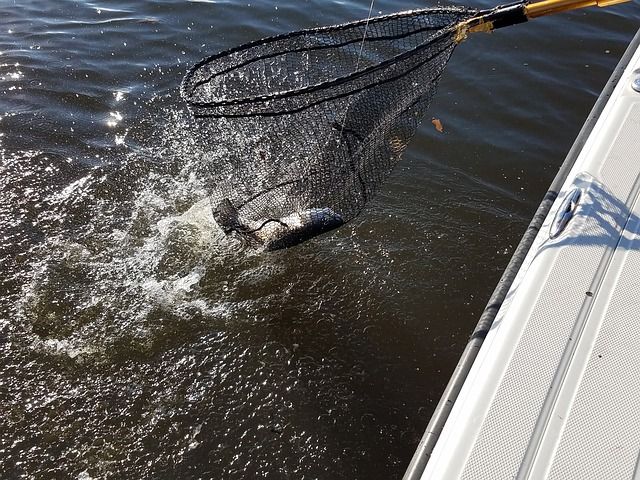 Fishing in the East Bay is a joy for anglers looking for trophy game fish. This minor estuary that receives freshwater inflows from the runoffs of watersheds that surround it nourishes a variety of freshwater and saltwater species. Its waters are clean and healthy, safeguarded by the Federal Wildlife Preserves in the area. Inshore fishing in the area is particularly fruitful. Anglers who want to try kayak fishing, wade fishing, and flounder gigging will enjoy exploring and fishing East Matagorda Bay's waters. Those who dare to go offshore into the Gulf of Mexico are rewarded with a prized catch.
East Matagorda Bay is one of the most beloved waters in all of Texas. Though a part of the Matagorda Bay system, it does not necessarily connect with the latter. The Matagorda Peninsula encloses the bay, impacted only by the tidal flow from the Intracoastal Waterway or ICW. From its east, through Brown Cedar Cut, it opens to the Gulf of Mexico. Its unique topography makes it the perfect fishing grounds for healthy populations of trout. Anglers targeting trout, particularly the speckled sea trout, head to Chinquapin Reefs, North Shoreline, Old Gulf Cut, and Bird Island Reefs, where they are particularly plentiful.
Fly fishing for speckled sea trout in the East Matagorda Bay is a favorite for many anglers as it always yields plenty of catch. What's even better is that they can be caught all year round in the bay, as long as you know the perfect timing and location to spot them in varying conditions. For example, speckled trout will head to deeper waters come wintertime. Experienced anglers recommend looking for mullet around this time because, more often than not, they have speckled trout on their tail.
But as one of the top kayak fishing destinations in the country, kayak fishing is a must-try in East Matagorda Bay. It has miles of dedicated kayak and paddling trails with calm and shallow waters that make them good for beginners. These trails are marked, with GPS coordinates available online for easy navigation. Rawling's Cut and 3 Mile Lake are particularly popular access sites for kayak fishing. It's a very unique method of fishing for speckled trout, redfish, and sheepshead. Most that go kayak fishing will practice catch-and-release. It's truly a sport that demands a lot on the body, but cruising the calm waters of East Matagorda Bay while fishing for trophy speckled trout is an experience unlike any other.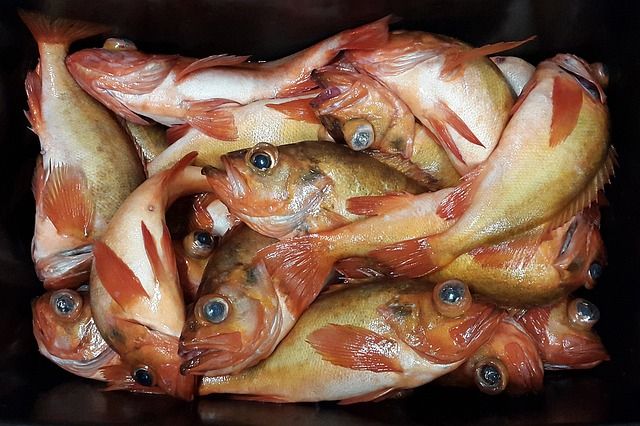 In the spring and summer, wade fishing for redfish and speckled trout is a must-try in both the East and West Matagorda Bay. Anglers can do it straight from the shore, or they can go by boat before wading in the waters. Many expert fishing guides specialize in wade fishing in the bay, so anglers eager to try the activity for the first time are advised to seek a fishing guide.
Flounder gigging is another fishing method that anglers must try in Matagorda Bay. Flounder are bottom-dwelling fish that can camouflage themselves to look like the sandy bottom. Anglers that catch them through flounder gigging come out at night armed with LED lights and a fish spear called a gig (hence the term flounder gigging). Large flounder in the Matagorda Bay can be found near the Colorado River delta, Oyster Lake, and Port O'Connor.
Offshore fishing is fruitful in the Gulf of Mexico, which anglers can access through East Matagorda Bay. Here they can target blue marlin, wahoo, common dolphinfish or mahi mahi, sailfish, and other trophy game fish.
Matagorda hosts several popular fishing tournaments in the summer. It hosts the Texas Trio Classic Fishing Tournament for redfish, flounder, and trout in June. July opens the Texas Oilman's Charity Invitational and the Matagorda Mermaid Competition. The Matagorda Mermaid Competition is the longest-running offshore tournament for women on the Texas Gulf Coast. To promote fishing, anglers of all levels in Matagorda can fish recreationally without a license on the first Saturday of June. Otherwise, fishing in Matagorda requires a fishing license for anglers aged 17 and up, whether you're going DIY or booking a fishing charter.
Top 10 Fish Species in Matagorda, TX
The top fish species in Matagorda are speckled trout, sheepshead, redfish, black drum, flounder, largemouth bass, Spanish mackerel, tarpon, blue marlin, and wahoo.