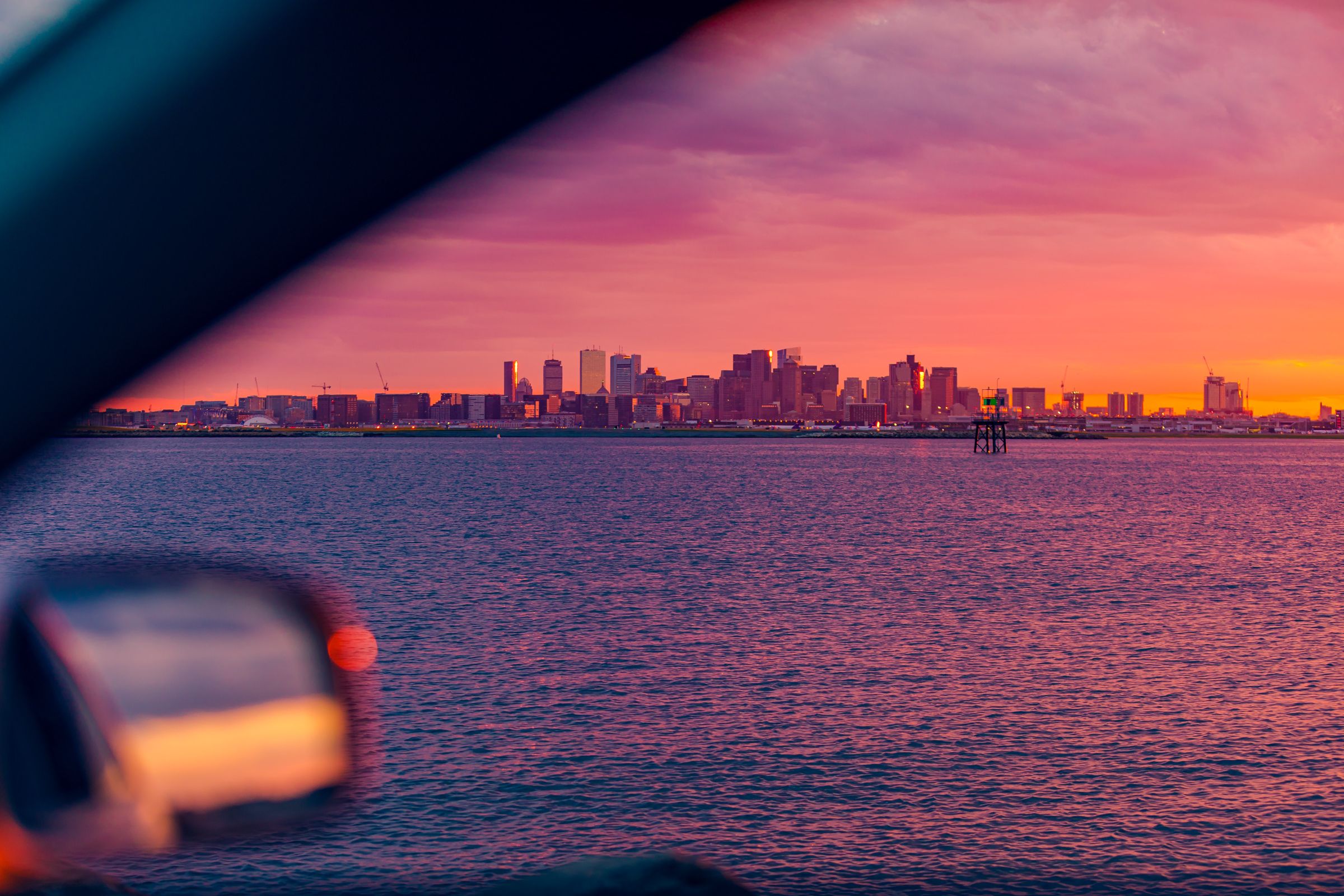 Winthrop Fishing
Being surrounded by the Atlantic on three sides means Winthrop possesses a bountiful gamefish for anglers who wish to visit here. Not only that, but the area also has several lakes, streams, and reservoirs where anglers can also look for gamefish. You can find little tunny, black sea bass, striped bass, flounder, and bluefish swimming in its waters. For those who wish to go offshore and find more exotic catches, bluefin and yellowfin tuna and blue and mako sharks can be found swimming in deeper waters. For freshwater gamefish, the area offers smallmouth bass and flathead catfish. With so many prime fishing spots and gamefish, it will take many trips around Winthrop to fully experience fishing in the area.
And speaking of fishing trips, if it's your first time fishing in Winthrop's waters, or you wish to make the most of your trip here, there are many fishing charters available in the area. These charters cater to a wide variety of services to their customers. These services include transporting them to a fishing spot and advising them on which fishing technique to use when catching a certain gamefish. So if you're unsure on how to approach fishing in Winthrop, or if you just want to learn to best cast your line, hiring one of the fishing charters is a good start.
Speaking of fishing techniques, the most popular fishing techniques used in Winthrop are trolling, fly fishing, baitcasting, spinning, light and heavy tackle, and bottom fishing. These fishing techniques are popular because a lot of the gamefish are located either inshore or offshore. Visiting anglers are thus advised to either bring their boat here or hire one in the area. And for those who don't want to fish either inshore or offshore, not to worry. Winthrop's shores and fishing piers are also accessible for surfcasting as well. Here you can catch fish without feeling seasick or spending a lot of money hiring a party boat.
Moving unto fishing spots, the popular fishing spots on or near Winthrop are Yirrell, Revere, and Winthrop Beaches, the Belle Isle Inlet, the Cherry Island Bar, and the Winthrop Town Pier. These areas are perfect for anglers who wish to remain ashore and avoid getting seasick while looking for fish. Anglers who want to catch the various kinds of tuna swimming near Winthrop can head onto the Boston Harbor Islands, the Boston North and South Channels, and the Nubble Channel to catch these prized fish.
Anglers who wish to catch fish in Winthrop Town Pier can either hire one of the fishing boats docked there or cast their lines in the pier itself. It is advised for those who wish to fish on or near the main pier to keep a watch on their bait and tackle so that they won't spill and cause a mess there. Cars and trucks are also prohibited from being driven to the pier without permission from the harbormaster. So if you want to bring your vehicles with you on your trip, either find a nearby parking spot or request permission from the harbormaster.
Other places anglers can cast their lines on are the nearby beaches in Winthrop. These beaches are perfect for surf casters and fly fishers who wish to fish in peace then relax under the sun. You can find striped bass and bluefish swimming close to the shore here, so look out for areas with a lot of covers, as these are where fish tend to hide. The closest one within Winthrop is Winthrop Beach, just .6 miles away from the city itself. Other good ones are the beach in Rever and Yirrell Beach. Other good beaches to visit are the Revere and Constitution Beaches.
For anglers who are looking for a bigger trophy and challenge, head onto the Atlantic via the piers around the city. Here you will find sharks and tuna in the deeper, offshore waters as they migrate to warmer waters to breed. If you're not sure where exactly to go, ask the local fishing shops or hire a fishing charter to improve your chances of finding them there. Be sure to come prepared for the challenge that these fish will give, as their weight and speed make catching them particularly difficult. Your efforts won't be for naught, however, as you will be rewarded with a wonderful trophy and a delicious meal if you happen to catch one of the tuna species swimming here.
Top 10 Fish Species In Winthrop, MA
The top 10 fish species to catch in Winthrop, Massachusetts are the striped bass, bluefin tuna, flounder, mako shark, little tunny, bluefish, blue shark, smallmouth bass and black sea bass.