Montana fishing is like a dream come true for anglers. It's best known for its rivers, spring creeks, and lakes. Imagine fishing with a view. You can wade into its crystal-clear lakes and pebble-filled trout streams while enjoying the sight of the mountains and the wildlife that comes along with it.
While the place is a beautiful experience in itself, catching some of Montana's prized catch is another story.
Fish Species That Should Go Into Your Montana Bucket List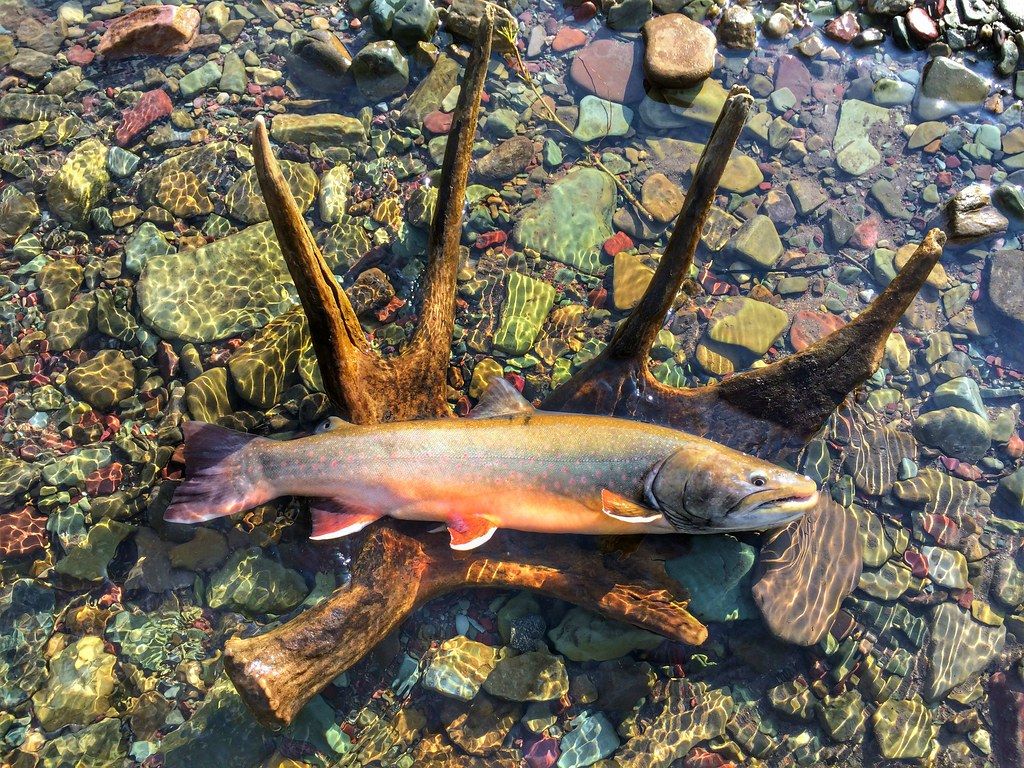 1. Trout
You can't leave Montana without catching some trout since it is home to many trout species. You'll find brown trout, rainbow trout, cutthroat trout, and bull trout. These fish habituate Montana's waters, and they should be on top of your Montana fish bucket list.
The westslope cutthroat trout, yellowstone cutthroat trout, and bull trout are Montana's native trout species. On the other hand, the brown and rainbow trout are not stocked in Montana. They were spawned in the local waters and have been in Montana's rivers thousands of years later. Now, Montana has an abundance of them.
2. Channel catfish
Channel catfish is native to Montana, and it is considered the largest and most important catfish to recreational anglers. They reproduce during spring or early summer. The biggest channel catfish captured in Montana was over 30 pounds, but those weighing 2-4 pounds are better for eating. They are abundant in Yellowstone and Missouri River drainages.
3. Freshwater drum
The freshwater drum is the only member of the drum family native to Montana. They are named as such because they produce sound by drumming their muscles against their gall bladders. They are usually found in larger streams and reservoirs in Montana's eastern drainages.
4. Creek chub
Another native species to Montana is the creek chub. They can grow up to 6 inches in Montana but can grow up to 12 inches elsewhere. They can be found in prairie streams in the extreme eastern part of Montana.
5. Fathead minnow
The fathead minnow is another natural inhabitant in Montana. They are abundant in ponds and streams of the prairie ecoregions. It has a back dark olive or brown, sides dusky, and looks pale below.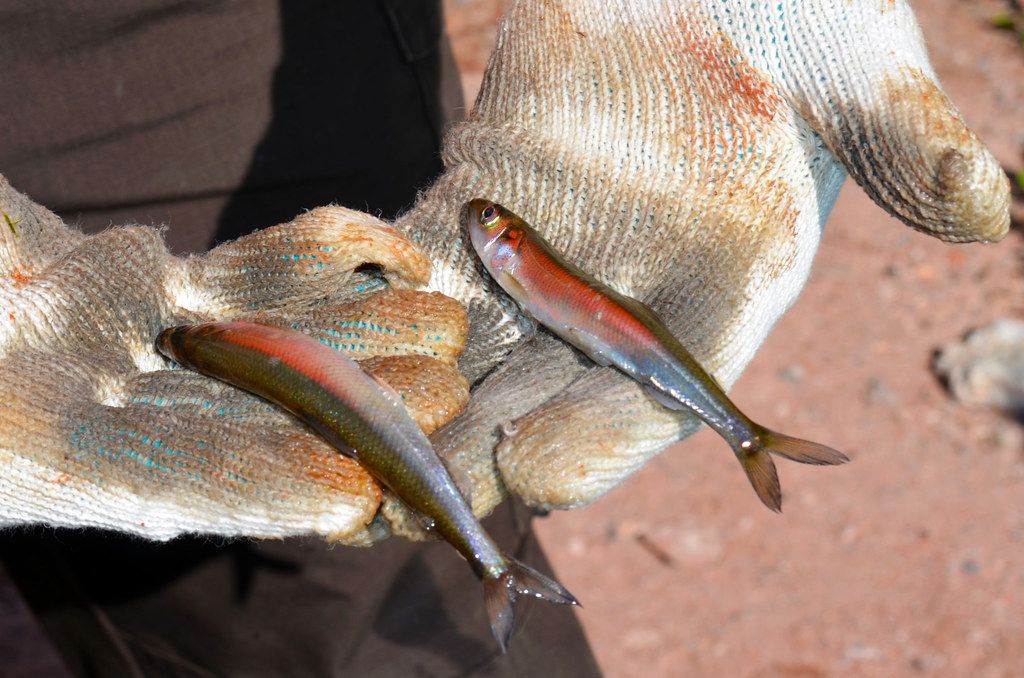 6. Rainbow smelt
Thanks to North Dakota, Montana has one member of the smelt species. The rainbow smelt was introduced in 1971 at the Garrison River. They live in lakes most of the time but transfer to streams to reproduce. It is excellent for recreational fishing, and it can grow to up to 10 inches in length.
7. Rocky mountain sculpin
Previously known as the mottled sculpin, the change of name may be attributed to its ability to camouflage to its surroundings as it blends through the rocks. The rocky mountain sculpin is a native fish and is abundant in the mountain streams east and west of the Continental Divide.
8. Largemouth Bass
Largemouth bass are warm-water fish thriving on temperatures of up to 90 F; thus, they can be found in weedy ponds and sloughs. They are abundant in the east and west Divide in Montana. The largest largemouth bass caught in Montana was a little over 8 pounds.
Where to Fish in Montana
Now that you have your fishing bucket list, it's time to go and look for them in the waters of Montana. But where should you go? Here are some of the prime fishing spots in the state.
Missouri River
The Missouri River should not be missed when fly fishing in Montana. "The Mo" is the longest river in North America. Missouri is an excellent place to catch some trophy trout, largemouth bass, and creek chub. Brown trout swim up to the lake in October, so start marking your calendar. The 35-mile stretch below the Holter Dam serves as the focus of most trout anglers as it is famous for its dry fly fishing.
Madison River
The Madison is home to thousands of trout per mile in any of its sections. With its 183-mile flow, you're assured of going home with your catch. You can also find largemouth bass and some bluegill occasionally.
Gallatin River
You can catch smaller trout in the Gallatin River, but you can also find yellow perch and fathead minnow at both its East and West forks. The river is shorter compared to other Montana rivers. The best place to fish is from the Big Sky downstream through the canyon.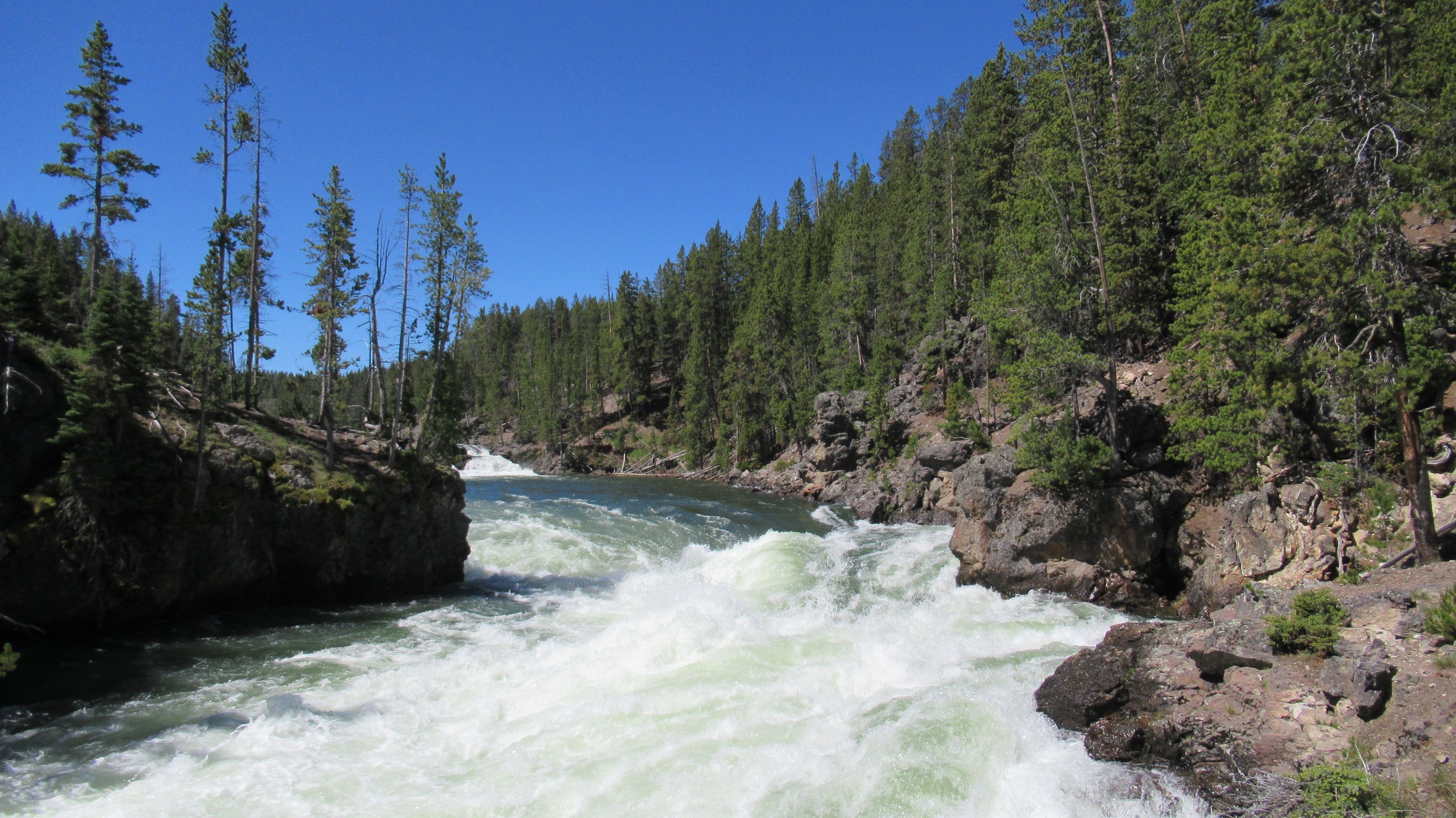 Big Hole River
Another go-to spot to go fishing in Montana is the Big Hole River. It is dubbed as the prettiest river in Montana because its sharp cliffs or snowy peaks will serve as a backdrop to your fishing experience. And the other best news? It's abundant with rainbow, brown, and brook trout. You can catch some occasional westslope cutthroat here, too.
Yellowstone River
Yellowstone River is a world-class trout fishing destination. You'll have unlimited access to trout populations throughout its 692-mile flow. The Yellowstone cutthroat is native to the Yellowstone River drainage located on the continental divide's east slope. You'll find other fish species here, too, like the channel catfish, largemouth bass, freshwater drum, and fathead minnow.

The myriad of wildlife and nature in Montana is a beauty in itself, so make the most out of it. However, other fish species in Montana are considered as fish of concern. Before you go fishing, make sure you know the state's fishing regulations and get the necessary permit or license. Enjoy your day fishing!