Florida Keys Seasonal Fishing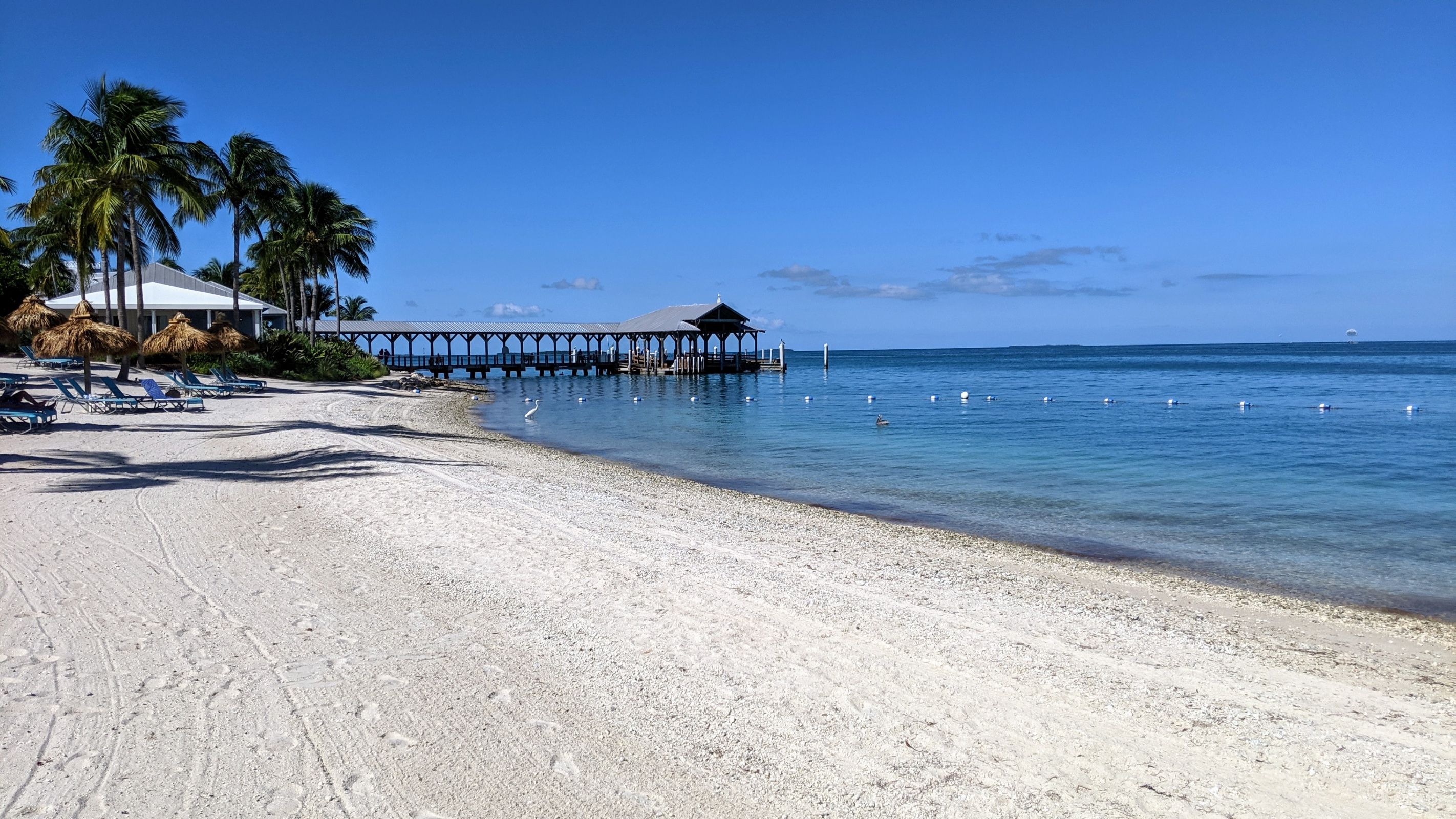 What makes the Florida Keys a top fishing destination? You can catch fantastic game fish all year round.
The best seasons to go fishing in the Florida Keys are spring and summer since most fishing tournaments happen during these times. That being said, you'll expect fish species abundant in its waters.
Spring in the Florida Keys will bring you tarpon in the backcountry, with some bonefish in the flats. But the one thing you should do during this season is deep sea fishing offshore and catch some mahi-mahi, sailfish, and even sharks!
It gets more exciting during the summer as the waters are getting warm and more fish swim to the shallows. The hot and humid weather won't stop you from going offshore since the water is also calmer. Catch some bonefish, permit, mahi-mahi, marlin, swordfish, and wahoo. Flex those fishing rods (and muscles) because these fish will give you a crazy fight. And when you're done with your catch, try catching some lobsters in late July.
In the fall, the weather starts to cool down – but definitely not the fishing. It's a great time to visit since the crowd begins to thin out, especially on the beaches. You'll find yourself enjoying your time in the water with less crowd. Of course, you'll find a much spectacular time fishing if you catch slam in September. The reefs start to come alive in October with more baitfish, which attracts many fish that prey on them – yellowtail, snappers, groupers, and mutton snappers. They make for excellent table fare, too!
Winter can get very windy in the Florida Keys, but you'll still find permit in flats and sailfish and tuna over the reefs. There are fewer fish in the flats by December, so most anglers head to the backcountry to fish since the water is calm and there's steady action. You can catch sailfish and blackfin tuna during this season.
You should check and take note of when fishing in the Florida Keys is the weather, especially hurricanes. They mostly happen in September, so make sure you travel in safety.
The Key to Having Fun in the Florida Keys
1.Fishing Charters
Explore the Florida Keys and its beautiful natural habitat aboard the many fishing charters there. You have so many options to choose from and all you need to do is to decide what king of fishing trip you want to do.
2. Seven-Mile Bridge
Travel through the entire Seven-Mile Bridge by foot or riding a bicycle. This famous bridge is one of the longest bridges in the world. It connects Middle Keys and Lower Florida Keys and offers a picturesque seaside view as you cross it.
3. Ernest Hemingway House
If you know and love the famous author, drop by the Hemingway House. This is where Earnest and his wife, Pauline, fell in love and settled down. It's one of the major tourist attractions in the Keys where people can see his collection of furniture and art.
4. Nature & Wildlife Parks
Florida Keys are filled with nature and wildlife parks. From the Wild Bird Sanctuary in Key Largo to the Dolphin Research Center. Include the Turtle Hospital in your itinerary, too.

5. Music and the Arts
Bask into the music, theater, and other forms of art in Florida Keys. You can listen to live music at the Green Parrot, stroll in the Third Thursday Art Walk, or learn sand sculpting in Casa Marina. You can witness performances at the Red Barn Theater as well.

6. Stargazing
Head to Big Pine Key and prop up a tent: it's time for some stargazing. Look up and spot constellations like the Orion or the bright lights from our neighboring planets Venus, Mars, and Jupiter. Don't worry about lacking some sleep for one night; you'll find the celestial wonder above you is worth it.

Top Beaches in Florida Keys
1.John Pennekamp Corral Reef State Park
The name will give you an idea that this beach is best for underwater exploration. Witness the beauty of the coral reefs and seagrass beds you can do in three different ways: scuba diving, snorkeling, or riding a glass-bottom boat. Plus, you'll find a Spanish shipwreck if you explore 100 feet offshore.

2. Indian Key Historic State Park
Besides swimming, Indian Key Historic State Park offers fun offshore activities like scuba diving, canoeing, and snorkeling. The place is rich in history, too, as it was the Dade County government's first home. You can tour around and visit the first foundation buildings of the said government.

3. Sombrero Beach
This beach is best for some downtime on the beach with your family. This 12.6-acre public beach park has picnic tables, restrooms, covered shelters, and a playground. There's also a protected cove at the beach's west end where kids can enjoy their time in the water.

4. Dry Tortugas National Park
Aboard a boat or seaplane and explore the Dry Tortugas National Park and its cluster of seven islands – one of which is where you'll find the historic U.S. military installation in Fort Jefferson National Monument. The beach itself is very much enticing with its fine, white sands and clear blue waters.