Texas is a go-to state for recreational anglers. There are so many bodies of water - from lakes and ponds for freshwater wishing, but best of all - it has a coastline that boasts of great game fish. With the 367-mile coastline, anglers worldwide come every year to have a one-of-a-kind experience of Texas deep sea fishing, making it one of the best places for deep-sea fishing in the United States.
The adrenaline rush of catching fish species like mahi mahi, cobia, king mackerel, red snapper, and blackfin tuna keeps anglers on their feet. Fish is available year-round. If you're an avid angler, you won't have to worry about wasting your time because that never happens in Texas. Any time is a good time to board a boat, cast your line, and muscle up for amazing fights.
So what makes Texas the best deep-sea fishing state in the country? We'll give you a greater look at the top three reasons that will get you booking your next fishing trip right away.
3 Reasons to Go Deep Sea Fishing in Texas
1. The Gulf of Mexico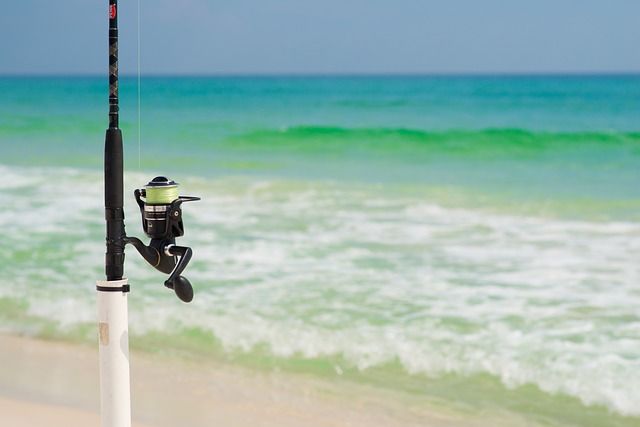 This is one of the main reasons people love to go deep sea fishing in Texas. If there's such thing as the deep sea fishing capital, it's the Gulf of Mexico.
The Texas coast faces the Gulf of Mexico, an entire water stretch that provides the right spots where you can get magnificent fish. It precedes its reputation among local and touring anglers for many years now. That 367-mile coastline is a haven, especially if you want to go fishing the whole day.
You'll find yourself enjoying your fishing adventure with exhilarating fights of the biggest, fastest, and toughest fish species. You'll find some king mackerel, dorado, red snapper, barracuda, tuna, wahoo, amberjack, sailfish, and sharks.
If you're an experienced angler, you can go farther south to the blue Caribbean Sea. Some captains go on fishing trips for as long as 88 hours because it sure is worth it. Texas has to be on your fishing bucket list with that much to catch.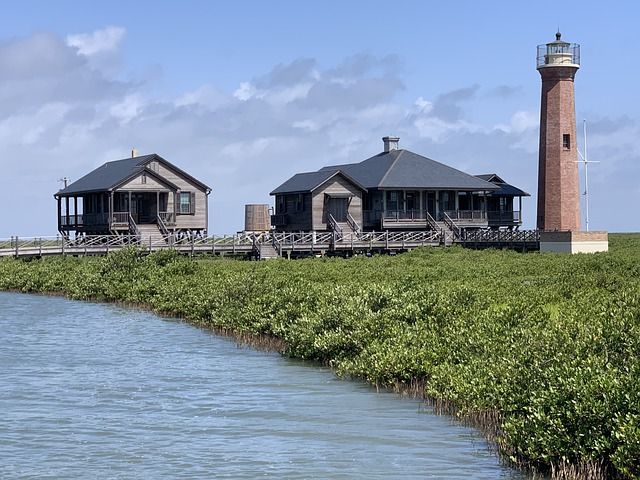 2. Varied Options for your Departure Point
The Texas coastline gives you different options for your departure point when you go deep-sea fishing.
From North of Texas, you have Galveston as one of the most popular fishing spots. If you drive from there down south, you'll pass by Matagorda, Port O' Connor, and Freeport until you reach Corpus Christi, Aransas Pass, Fulton, Rockport, and Port Aransas. South Padre Island is another must-fish spot, and it is just a boat ride away.
There are many deep-sea fishing trip operators in Texas. Each trip will have an experienced captain and deckhand to guide and help you in your deep sea fishing experience.
3. The Perfect Texas Weather
Nothing beats the fishing weather of Texas. The best time to go fishing in Texas is in spring, when the weather is warm enough to enjoy a day out in the sun. The skies are clear, and it's not too windy during this time.
Fall is a great time to visit since it's not hot during this time. The summer's heat is starting to cool down, and a cool breeze comes in around October. There might be slight rains, but it's a perfect balance for the warmth of the day.
Summer can get very hot. Tourists still visit the place, and beaches are always full despite high temperatures that reach up to 101 degrees Fahrenheit. Just remember to keep yourself hydrated, use sunscreen, and wear light clothing when fishing during this time.
Nothing stops anglers from fishing during the winter, too. The water gets colder, and winds tend to be gustier, especially around February.
Top Places for Deep Sea Fishing in Texas
1. Galveston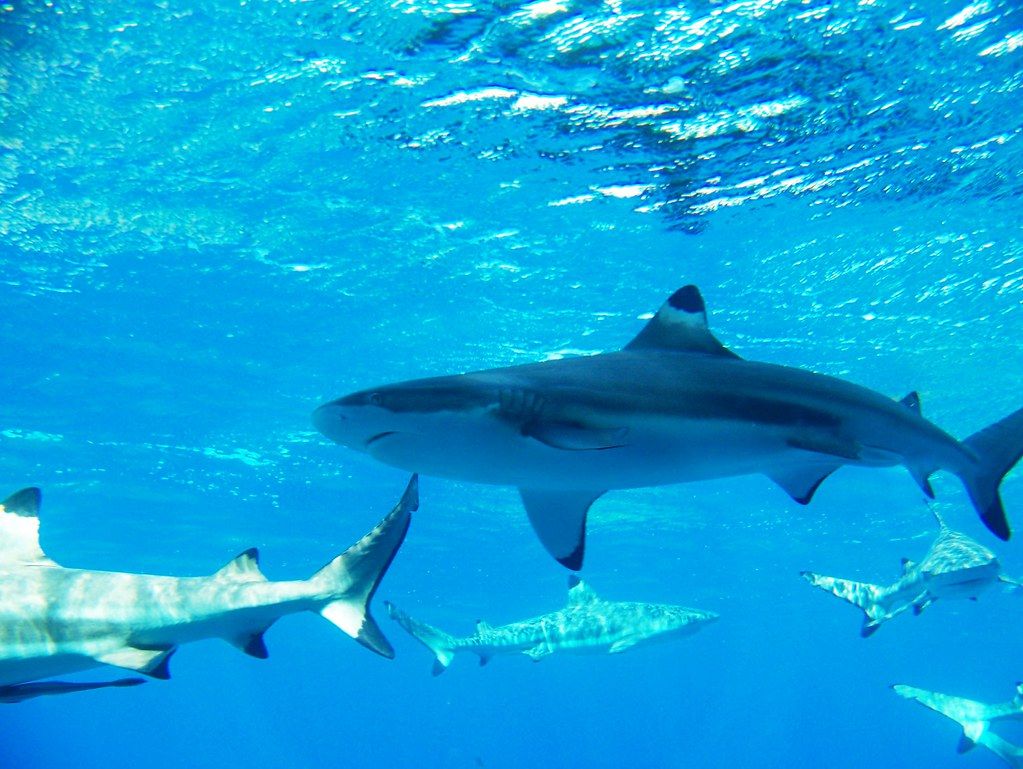 Galveston is one of the best starting points to go deep fishing in Texas because it offers different kinds of fish.
Whatever the season, you'll have the chance to get great catches. You can catch some sharks, Spanish mackerel, flounder, trout, and cobia during the summer. During winter, you can get some black drum and redfish.
Another reason why Galveston is one of the top places to do deep sea fishing in Texas is that it allows for backup plans. When the weather does not cooperate, it allows for a Plan B and still lets you go out into the water. Other Texas departure points may get you stuck in the hotel for the day in situations like this.
2. Freeport
Freeport is an excellent choice for anglers who want a more intimate experience. It's just an hour away from Galveston and has several small towns on the Gulf Coast. You can stay in small hotels, bed and breakfast accommodations, or you can rent a beach house.
Freeport is located in the Brazosport area, where the first deep-water port is located. This is why a lot of operators have their headquarters there.
A wildlife refuge in the Gulf surrounds it so that you can catch a variety of fish. With just 10 miles offshore, you can catch some red snapper, cobia, shark, and kingfish. If you go to deeper waters, you can catch some tuna, blue marlin, sailfish, and swordfish.
3. Corpus Christi
Corpus Christi has an airport making it more accessible to anglers. Catching redfish is one of the reasons why anglers come here. The redfish can measure up to 40 inches – oversized fish are more challenging and rewarding to catch. Redfish are common in September and October.
Port Aransas and Rockport are other departure points in the area and can be an option.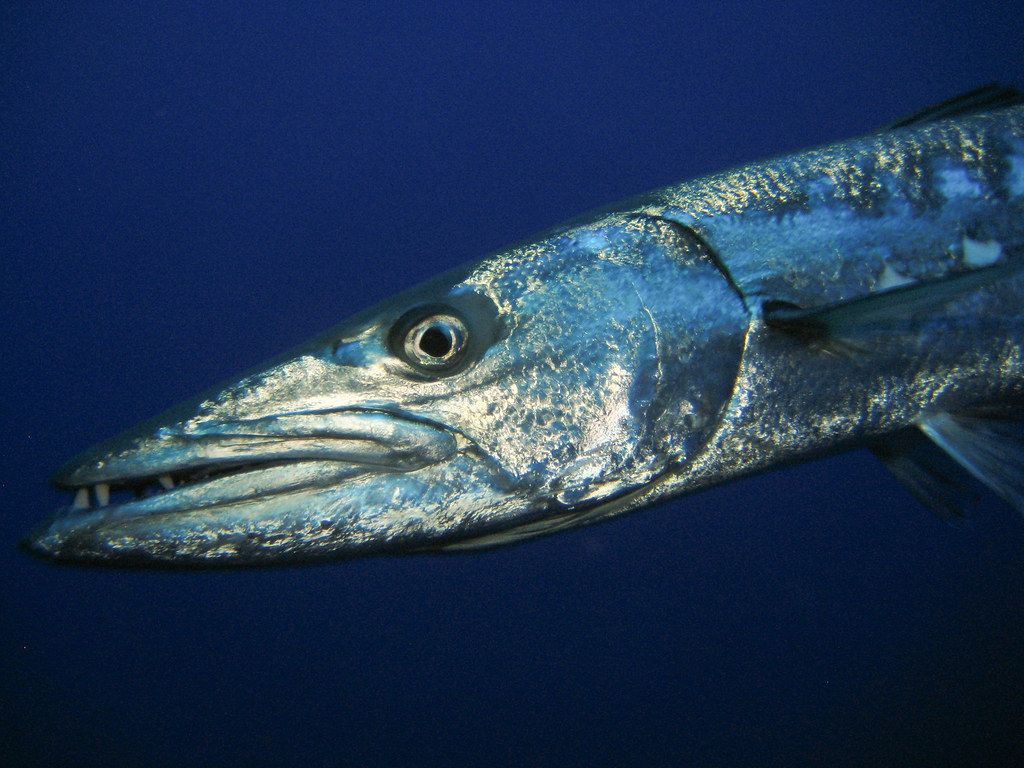 4. South Padre Island/Port Isabel
South Padre and Port Isabel are one of the farthest points for deep-sea fishing as it is already close to Mexico. Despite its distance, anglers still go to the area because it offers unique opportunities.
South Padre Island is where you'll find the artificial reef of Texas. It is home to abundant fish species. It's also a venue for different fishing tournaments. When you go into the deep-sea waters of South padre island, you can catch mahi-mahi, wahoo, barracuda, snapper, blue marlin, sailfish, kingfish, tarpon, dorado, and tuna.
Head Out to the Deep Blue
Before heading out to the sea, make sure that you have your water fishing license for the day. You should visit the Texas Parks and Wildlife Department website to know more about fishing licenses and read updated fishing reports. As fun as deep fishing can be, you must be well guided by the state's rules and regulations to ensure a sustainable deep sea fishing experience.