We all know fishing in New England has a long and rich history. In fact, the development of the whole of the east coast got a huge boost through fishing with many cities in New England spawning near abundant fishing grounds. If you look on a New England map, you can clearly see that the towns and cities are built around lakes, ponds, rivers, and estuaries known to support plenty of game fish. In these waters, one can catch popular targets such as smallmouth and largemouth bass, rainbow, brown, brook and tiger trout, pike, salmon, catfish, carp, crappie, yellow and white perch, and sunfish.
On the eastern side of the region, you have the whole of the Northern Atlantic Ocean to catch saltwater fish. Off the coast of New England, you can target a wide range of excellent inshore and offshore quarries such as striped bass, bluefish, bluefin tuna, fluke, flounder, cod, tautog, and mako, blue and thresher sharks.
So yes, it's really not that surprising that New England is still considered one of the country's best fishing regions for both commercial and recreational anglers. If you're planning a fishing trip in New England, here are some of the best fishing spots in the region:
1.Half-Mile Beach-Reid State Park, Georgetown, Sagadahoc, Maine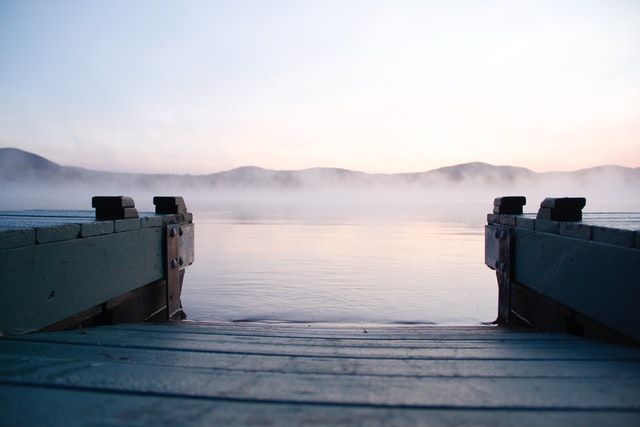 Located in Maine's renowned Reid State Park near Bath, the picturesque Half Mile Beach is the perfect fishing spot for those just wanting to take it easy at the beach, take in some sun, and enjoy the beautiful views while catching some fish. It's great for beginners as you can cast your line directly from the shore and catch some small striped bass, which are known to be quite plentiful here when the waters are warm in June and July. However, If you're targeting bigger bass, you can catch them come late August.
2. Wachusett Reservoir-Worcester County, Massachusetts
Just a few minutes' drive from the city of Worcester, Massachusetts, Wachusett Reservoir is one of the most popular fishing locations in the state or even the country for a reason. Creel surveys have shown that between 8,000 and 10,000 fish are caught by recreational anglers here every year. Largemouth and smallmouth bass, as well as lake trout, are the prime targets here, with surfcasting being the best method to catch the larger ones. If you're going to be targeting bass, the best time to go fishing here is when the weather is a bit warm between May and June. Lake trout, on the other hand, are known to be "cold-water" fish as they tend to be more active, and they usually swim closer to the surface or the shallower parts of the water when the weather is cold. That's why if you're going to be targeting these tasty (not to mention healthy) fish, it's best that you fish in late October right through the end of November.
3. Otter Creek-Rutland/Addison Counties, Vermont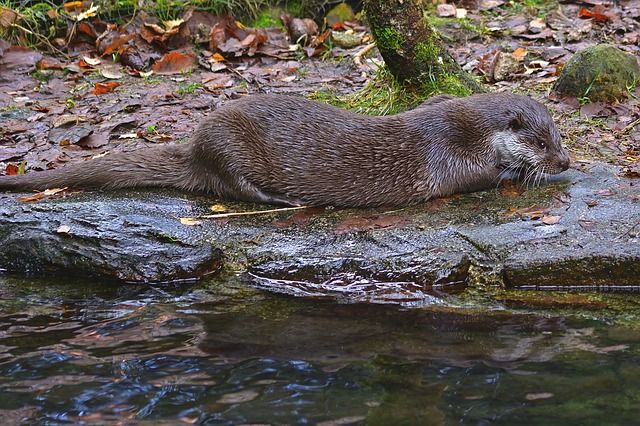 Although it's called a creek, it's actually the longest river in Vermont that runs 112 miles through Rutland County and Addison County. Aside from the stunning lush green views along its shores, the "creek" is a great fly-fishing location as it supports a healthy population of various fish species, including largemouth and smallmouth bass, carp, northern pike, as well as rainbow and brown trout. Otter Creek waters are open for fishing all year round, although spring and summer are known to be the best seasons to catch fish as they are more active when the weather is warm. If you're a competitive angler, however, you may want to test your fishing skill by joining The Otter Creek Classic that's held in April.
4. Worden's Pond-Washington County, Rhode Island
Although named as such, Worden's Pond is actually the largest lake in Rhode Island, covering over a whopping 1,050 acres of surface area. It's located in Washington County and a favorite fishing destination for beginners and advanced anglers alike. It supports a huge population of northern pike, perch, sunfish, chain pickerel, smallmouth bass, and largemouth bass. Aside from the fishing opportunity, the lake's shores are covered in lush greeneries. The best way to enjoy fishing and the scenery is by renting a boat and paddle in the middle of the lake, where you can catch some of the biggest northern pikes in the region.
5. Plymouth Harbor Jetty-Plymouth, Massachusetts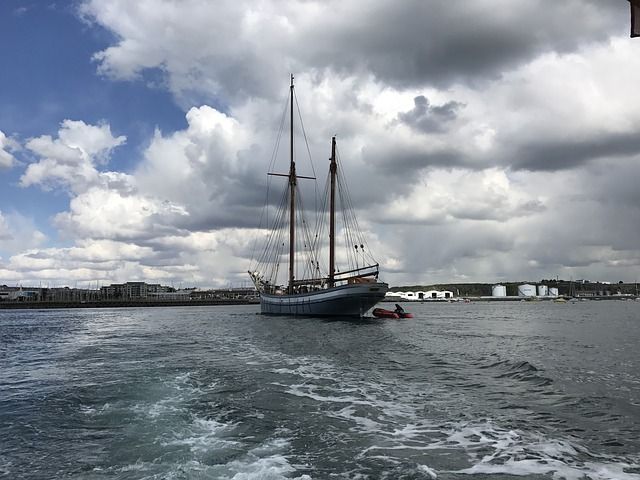 Known as Plymouth Harbor Breakwater, this fishing spot in Massachusetts is popular among hikers as it offers the best views of the harbor, the town of Plymouth, the long beach, and, of course, the Atlantic Ocean beyond the beach. The man-made structure extends 3500 feet into the harbor, which gives you an idea of why it's such a popular fishing spot. Although bluefish and striped bass are the much sought-after targets here, you can catch pollock, tautog, winter flounder, and some occasional sharks. The best months to go fishing here are between April to October when there's plenty of fish coming into the harbor. But yes, you can fish here any time of the year.
6. Sandy Point-Westerly, Rhode Island
A one-mile-long barrier beach is located in Little Narragansett Bay Westerly, Rhode Island; this island offers a great fishing and scenic spot. Given that the island is surrounded by a calm body of water and wildlife conservation areas beyond, you can pretty much enjoy the sights of the different wild birds that live in the area while catching some striped bass or fluke in one relaxing afternoon. The best month to fish here is said to be in June, when striper and fluke migrate to the area to feed on eels and squid.
7. Merrimack River, New Hampshire
Located in Manchester in the south-central part of New Hampshire, the Merrimack River offers many fishing opportunities that can scratch anyone's fishing itch. Popular targets here include striped bass, smallmouth bass, largemouth bass, carp, rainbow trout, and Atlantic salmon. You can also fish on a bridge, on a boat, or onshore, and it wouldn't really matter because the river is known to carry huge populations of gamefish wherever you might want to cast your line.