Go Fish!
Inshore fishing is unique in this part of the state since Santa Rosa Island acts as a boundary between the bays and deepwater. For inshore action, check out Pensacola Bay, Pensacola Pass, East Bay, Escambia Bay, and Santa Rosa Sound. Our charters can take you to the shallow flats, docks, reefs, ledges, and estuaries for redfish, speckled trout, flounder, sheepshead, mackerel, and black drum. If the timing is right, you will even be able to sight cast the legendary tarpon from the surf, where you will find them in large aggregations.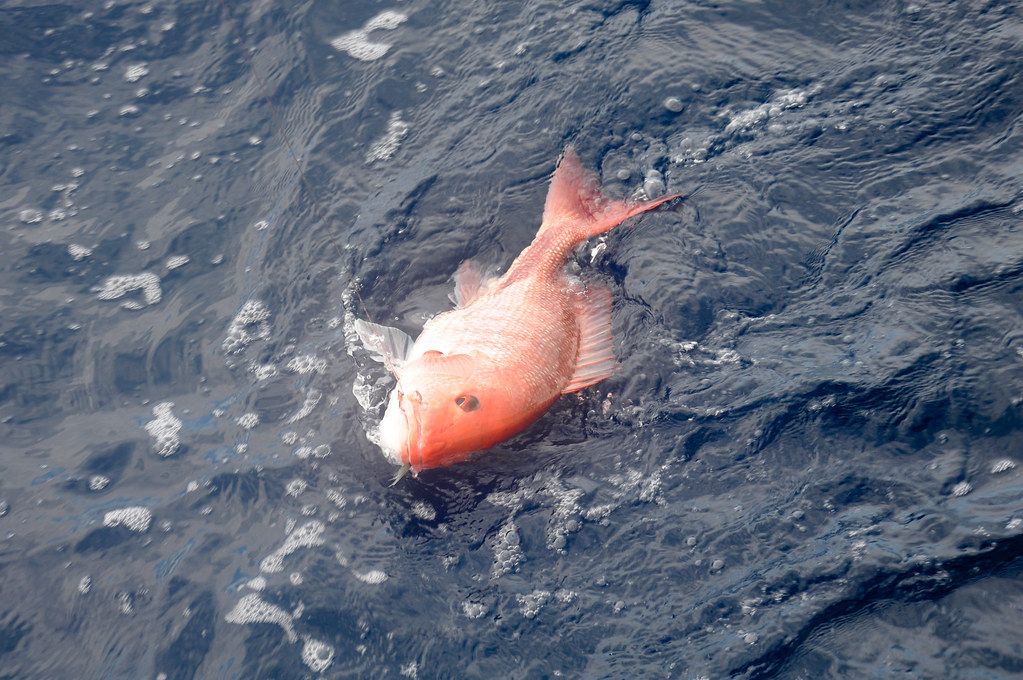 In Pensacola, you can find reefs or ledges just within the boundaries of inshore and offshore fishing. This is a perfect spot to hook some mackerel, bonito, vermilion snapper, and triggerfish.
When summer hits in June, tourists and anglers zip toward the reefs for the best spots to hook the red snapper. Having one of our experienced guides by your side will take you to the secret rocky structures away from the crowds. You might even get a chance to snag grouper, triggerfish, amberjack, or cobia in the process. July and August will see the most variety of species in Pensacola waters with the addition of bluefish, ladyfish, and even sharks coming up close to the shore.
But if bigger is the way you like it, our guides can take you out deep into the Gulf for the monsters. Out there you can have a shot at mahi-mahi, wahoo, yellowfin tuna, blackfin tuna, sailfish, and marlin. You might get lucky and even bag a swordfish!
During the spring, you can go pier fishing in Pensacola and you can take your pick between Pensacola Beach Gulf Pier, Fort Pickens Fishing Pier, and Pensacola's Catwalk, just to name a few. You can even surf cast right off the beaches in Pensacola such as Big Lagoon State Park, Perdido Key State Recreation Area, and Johnson Beach. Anglers should have no problem finding a place to fish here in Pensacola, regardless of experience.