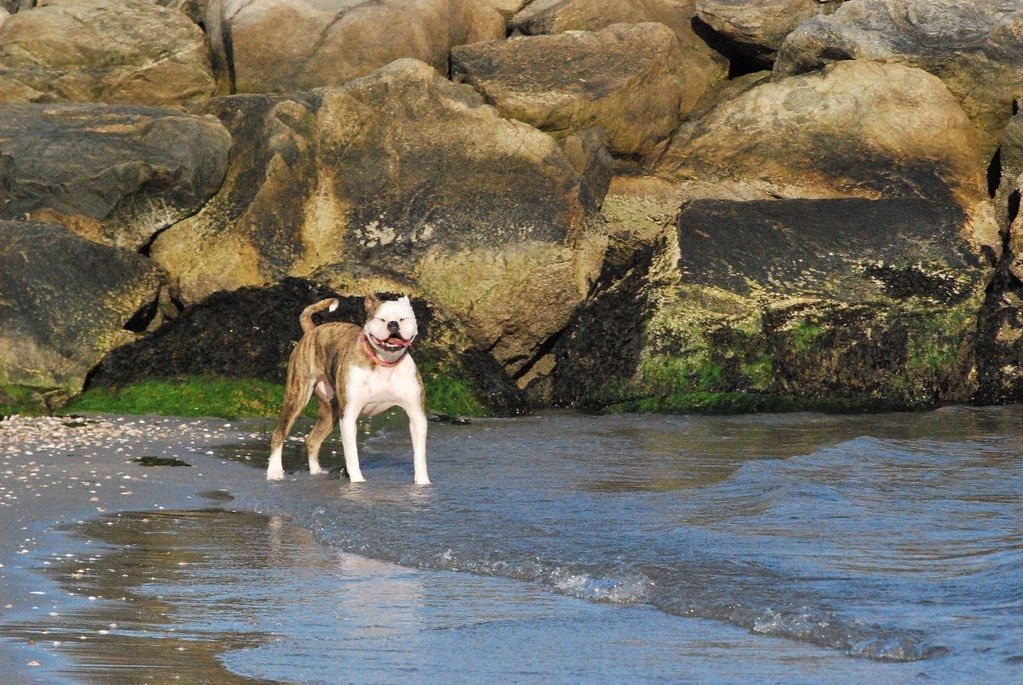 Yarmouth Fishing, a Must Experience
Yarmouth is known as a historic seaside town with equally legendary fishing opportunities. Bass River in South Yarmouth is one of its most important bodies of water, an estuary separating Yarmouth and Dennis. Cape Cod's biggest river is home to plenty of striped bass, back sea bass, bluefish, and fluke. From south of Bass River, anglers can head to the Tire Pile, an artificial fishing reef, which has become home to fish species such as tautog, scup, and sometimes, a few striped bass, bluefish, and false albacore.
At West Yarmouth, anglers eager to do some pier-fishing are in for a treat at the Smuggler's Beach or Bass River Beach, right at the mouth of the Bass River, where it connects to the ocean. Here, anglers of all levels can target fluke and bluefish, and striped bass. Anglers can try jetty-fishing here. West Yarmouth has several reservoirs and lakes offering great catches for freshwater trophies. One, in particular, is the Quabbin Reservoir, which is primarily known for providing drinking water for millions of Massachusetts residents. It offers a range of outdoor recreational activities, including shoreline fishing and boat fishing. Its waters are home to bass, perch, chain pickerel, and bullhead, as well as salmon and trout.
At Long Pond, located 0.7 miles from downtown South Yarmouth, anglers will definitely be treated to a great largemouth bass population, particularly during April and May. Other species found in the pond are yellow and white perch, sunfish, American eel, brown bullhead, chain pickerel, and shiner. It is stocked with rainbow, brown, and brook trout in spring.
A Yarmouth Port favorite among local anglers, Hallets Millpond, has plenty of whitefish and steelhead trout, among other fish species, which you can catch either by fly fishing, spinning, or baitcasting. Muddy Pond, another nearby freshwater pond, is also a worthy body of water to check out, teeming with pumpkinseed, rock bass, and channel catfish.
Dennis Pond is a popular fishing and recreational destination in Yarmouth, known for its great yellow perch and chain pickerel. It is home to largemouth bass, brown bullhead, pumpkinseed, and golden shiner. The water here is infertile and quite acidic, so there may not be large catches. But it is a good fishing destination for families as it is less crowded and offers a more tranquil fishing ambiance.
Yarmouth Port also has saltwater fishing opportunities, particularly at Gray's Beach, a big estuary opening into Cape Cod. Anglers can try kayak-fishing or wade fishing here, but with caution as the waves are strong. Because it is a public beach, anglers should head here before dawn or at night to catch some trophy-size striped bass. Other fish species found here are bluefish, rock bass, weakfish, bonefish, fluke, and black sea bass.
Top 10 Fish Species in Yarmouth
The top 10 fish species you can catch in Yarmouth are striped bass, bluefish, flounder, cod, black sea bass, tautog, Atlantic mackerel, scup, bonito, and pollock.
Yarmouth Seasonal Fishing
Fishing in Yarmouth is most fruitful around the warmer months, starting in April, and is great until September. Cod is available all year round but especially active at the start of summer and then at fall. Around April, striped bass, tautog, and flounder begin to bite aplenty and continue to do so until September. Bluefish, black sea bass, haddock, bonito, and scup are in season in June. Around August, blue sharks and bluefin tuna can be caught offshore. Bluefish, Atlantic mackerel, tautog, and pollock resurface in October. While bluefish and tautog lie low in the colder months until February, mackerel, and pollock still bite around this time.