Fishing in Florida is unlike anywhere else in the world. That's why it truly deserves its title as the Fishing Capital of the World. What makes it even more special is the wide array of offshore fishing that anglers can experience all year round. It is surrounded by the most glorious waters: the great Atlantic Ocean, the Gulf of Mexico, and the Straits of Florida. If you're planning an offshore fishing trip to Florida any time soon, here are a few tips we've rounded up so you can maximize your fishing experience in the Sunshine State.

1. Summers are always the best fishing seasons but don't be a snob to winter and fall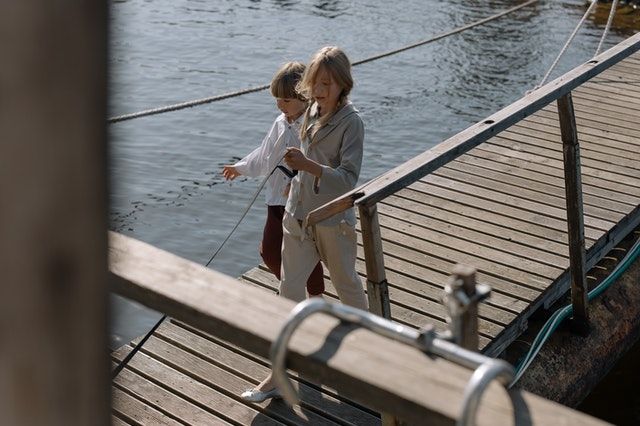 It's a no-brainer that summers are the best for offshore fishing in Florida as the waters are warmer and clearer, and the fish are feeding more actively as they migrate closer to shore. However, you should not take winter fishing in Florida for granted because that's when you can kite fish for sailfish. They are at the top of their game around February and are especially plentiful in the East Florida area. During winter, you can catch some redfish offshore.
While many fish species may not be as active during fall, you can still spot many rarities such as the king mackerel and lane snapper during colder months.
2. Take note of the fishing seasons for the top game fish.
Fishing is great in Florida all year round, but you will find the months March to September or October to most fruitful for many fish species. Game fish such as tarpon, cobia, and common dolphinfish (mahi-mahi) begin to bite around mid-March or April and will continue to do so until the height of summer. However, if you want to get prime cobia offshore, come early as they move fast inshore.
Groupers are available all year long, but they are most active from spring to summer. On the other hand, red snapper has a very short open season from June to July.
May is a great season for spotting record size wahoo and yellowfin tuna. Permit is another summertime species, appearing to bite in a short period of time from May until August.
3. When fishing in the deeper parts of the ocean in summer, follow the prey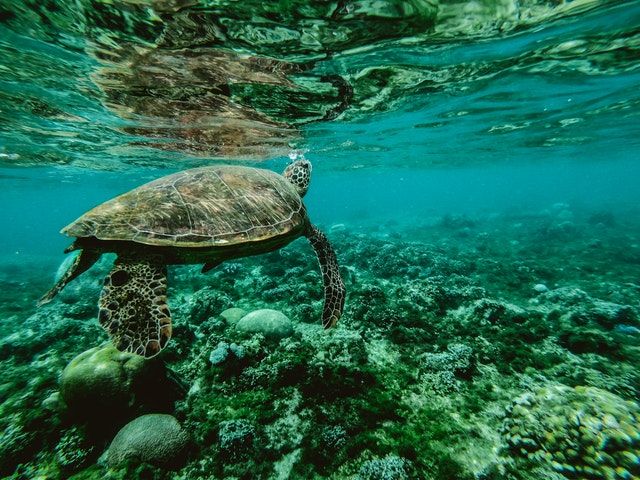 Common deep water prey such as crabs, anchovies, and squids will guide you to the bigger game fish, so take advantage of the clear waters and spot them. Most likely, they will have bigger fish on their tail, waiting to pounce.
Similarly, you can catch these small species to use as your live bait.
4. Bring several different fishing gear depending on your target catch and hotspot
The Florida waters are rich and especially gifted with several diverse fish species, so if you've been wanting to try trolling, kite-fishing, or fly fishing offshore, you should definitely be ready with the equipment entailed for each technique.
Here are a few fishing hotspots and the techniques you can practice on them, depending on the available catch:
Sailfish Alley, Stuart, FL
At Sailfish Alley, you can try your hand at catching sailfish through trolling and kite-fishing during winter. Trolling has been the go-to fishing technique for this species, but kite-fishing is a unique and challenging technique to try with them.
In Key Largo, you can catch common dolphinfish through trolling, ideally with a combination of dead and live bait. Follow sea birds hoping to catch prey in the water, as they may lead you to your catch.
At Key West, you can catch common dolphinfish through trolling, but don't miss out on swordfish trolling oat night. You should set a chum bucket or chum line to lure this fish species. The most effective ones are herring, bonito, mackerel, and bigeye scad.
High-speed trolling is the name of the game to catch the mighty wahoo. Anglers targeting this game fish will not go for less than 20 knots to land one.
Bottom fishing for grouper is an experience you should have at Naples. Bring sardines and squid for your chum bucket. Smaller groupers will tend to go for this bait and leave trails of leftover fish for the larger ones. This will, in turn, shake them up enough to bite.
Some anglers, though, recommend slow-trolling for grouper. Trolling will allow you to cover more ground and increase your chances of catching a bigger one.
Sight-fishing for cobia is wonderful in the Florida Panhandle, specifically at Destin and Pensacola, when the waters are calm. Cobia have a habit of hitching a ride below big Manta Rays, so if you can spot a Manta Ray on the waters of the Gulf of Mexico, you know what to do. Similarly, trolling for cobia using large spoons will work, but you can make that more effective by chumming as well.
5. Get into wreck fishing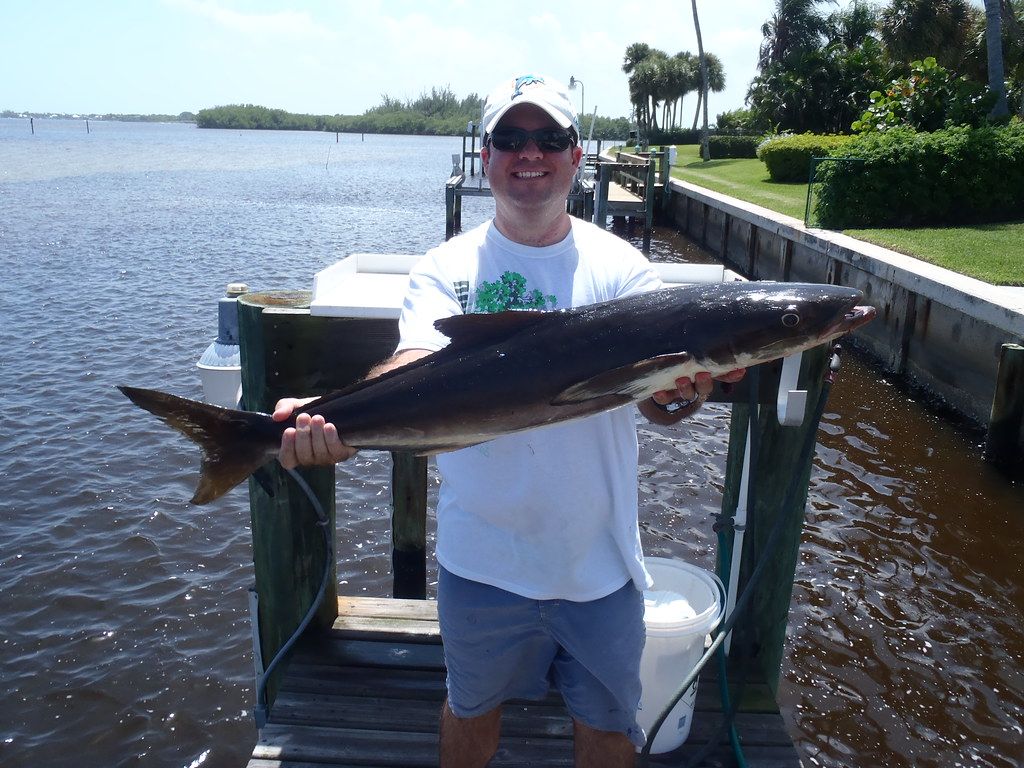 Wreck fishing in the Atlantic Ocean and the Gulf can be fruitful around July and August. Catch permit, cobia, sailfish, and other pelagic species hanging out in these structures by coaxing them out with live pilchard chums, which you can gather in the shallows at Boca Grande Key and other backcountry keys.
6. Book a fishing guide or charter
As always, the expertise of a guide is indispensable if you're fishing offshore, especially in a city as ecologically diverse as Florida. You want to make sure that you're maximizing your whole trip. You should consult your guide on the necessary licenses and permits before you sail offshore. Research well and book a guide or charter with Guidesly months before your trip.
Check off a true bucket list experience by daring to angle offshore in Florida. Book a big charter boat and bring your family along for a once-in-a-lifetime fishing experience.