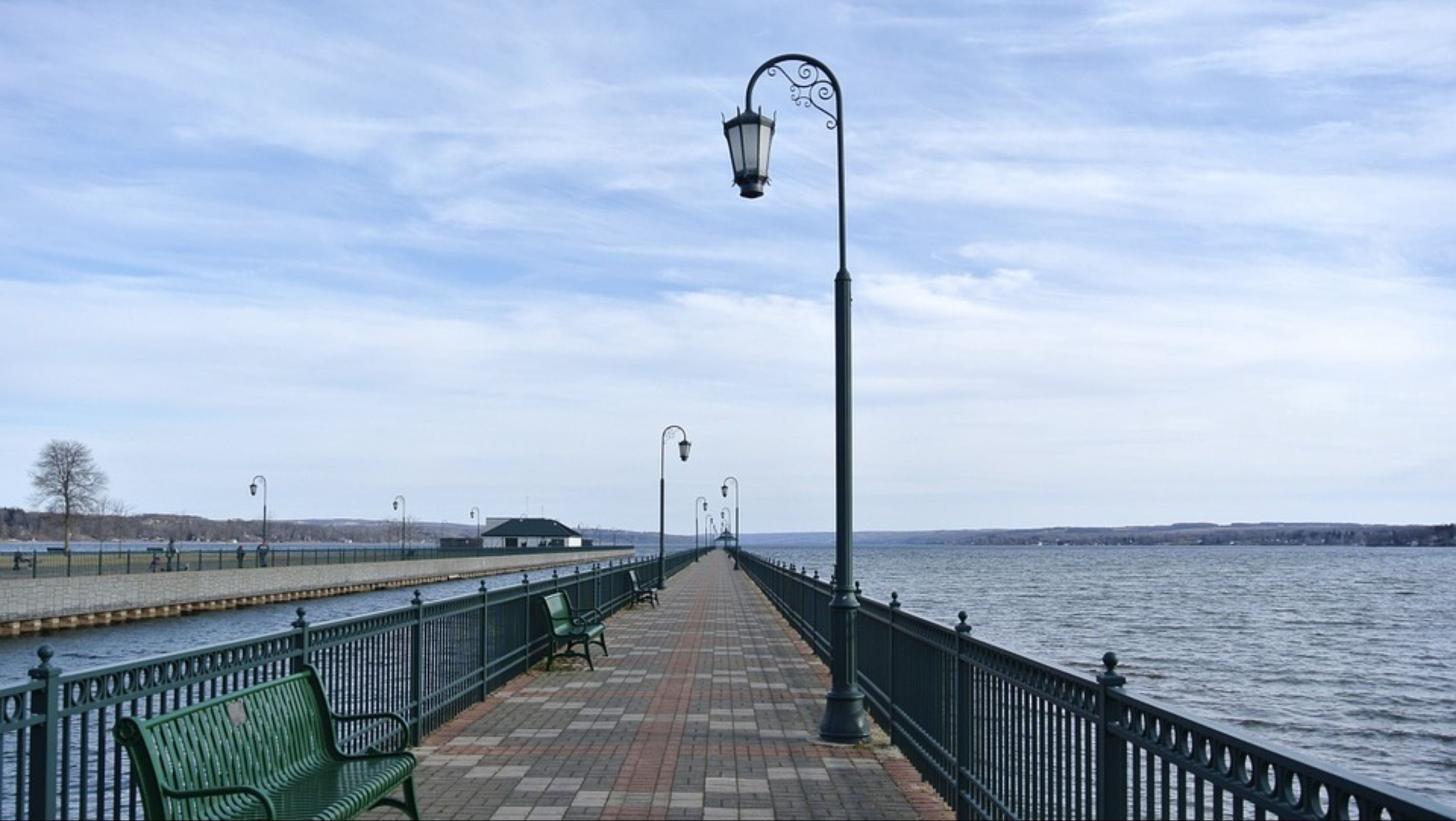 Cayuga Fishing
Cayuga Lake is one of the most popular fishing destinations in the Finger Lakes region. Especially on the northern end of the lake (from which the small community is perfectly located), the lake features a healthy growth of aquatic vegetation, which means that this area of the lake is where most fish species can be found. And yes, true enough, anglers report catching a wide array of quarries here, which include trout (the rainbow, lake, and brown varieties), Atlantic salmon, largemouth bass, smallmouth bass, northern pike, bluegill, pumpkinseed, crappie, yellow perch, chain pickerel, channel catfish, freshwater drum, longnose gar, common carp, brown bullhead, rainbow smelt, gizzard shad, and lake sturgeon.
Aside from the great underwater habitat that supports the local fish population, the waters are stocked with tens of thousands of different gamefish varieties every year, ensuring healthy populations even if anglers come here to fish for most of the year.
And as you may have noticed from the diversity of the fish species we've mentioned, Cayuga Lake offers amazing fishing throughout the year as it supports both warm and cold water species. When the water is relatively warm during spring and summer, targeting smallmouth bass, largemouth bass, trout, and pickerel while drift fishing or trolling in the deeper parts of the lake where there are many weed beds is relatively easy. Using live baits or spinner baits is said to be very effective during this time of the year. And, yes, fly fishing is quite popular here as well during warmer months and can be done straight off the banks or while wading through the shallow parts of the lake and along the smaller tributaries.
Fall and winter, on the other hand, can also be quite productive for all sorts of anglers as Atlantic salmon, rainbow trout, brown trout, and northern pike (just to name a few) are pretty active when the water is cold. If there's sufficient ice, anglers can actually go ice fishing and catch some panfish, pickerel, landlocked salmon.
Now, before planning a fishing trip in Cayuga, you should check the New York State freshwater fishing regulations as there are catch and size limitations that are strictly enforced here. Finally, you may need to hire a fishing guide—especially if you're a beginner—not only to show you where you can most likely catch a trophy fish but teach you how to catch them as well.
Top Ten Fish Species in Cayuga, NY
The top ten fish species in Cayuga, NY are largemouth bass, smallmouth bass, brown trout, rainbow trout, lake trout, Atlantic (landlocked) salmon, panfish, pickerel, northern pike, lake sturgeon.