Tarpon Springs, FL Fishing
Anglers looking for either inshore or offshore fishing opportunities will find Tarpon Springs a great spot especially when one is looking for a place that's warm all-year round. Its climate borders on humid subtropical and tropical savanna, so anglers looking to hook species that thrive in those conditions will find the city abundant in those types of fish.
Due to its proximity to the Gulf of Mexico and multiple bodies of water as well as bayous, anglers can easily find and book a fishing charter within the city, many offering deep sea fishing excursions. There are also boat and kayak rentals available. After its namesake, the city's waters are abundant in tarpon, one can easily find the fish in any of the city's fishing spots. Anglers can catch tarpon from inshore or nearshore spots like beaches. A popular place for anglers is Fred Howard Park as it has access to the Gulf of Mexico and contains a white sandy beach. Species that can be found there are spotted sea trout, red drum, common snook, mangrove snapper, mangrove red snapper, sheepshead seabream, pinfish and crevalle jack. Its causeway is also a good place to sunbathe, swim and exercise. Anglers can employ their spinning, baitcasting and surf casting skills at the park's waters and they can also opt to go fishing by boat. Dolphins and manatees can also be spotted on occasion from the area.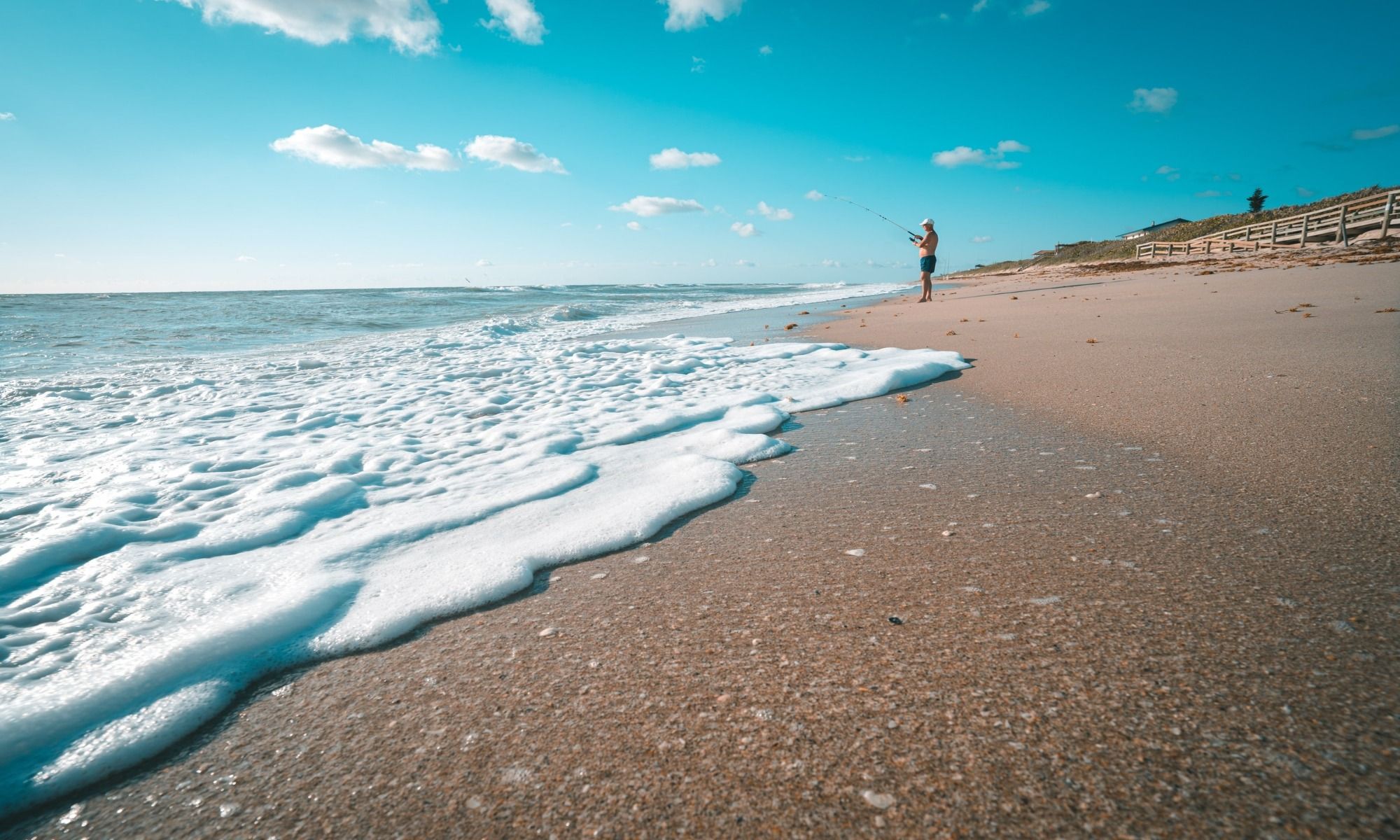 Sunset Beach is another great angling spot where one can fish from the pier, surf cast, or go by boat charter or kayak and fish its brackish waters. Fish such as drum, gar, redfish, shark, snook, tarpon and trout can be found in the area's waters. The place offers a peaceful and scenic atmosphere for those settling there for the day and it provides free parking, fishing, swimming and concerts.
Those who are also interested in not only angling but activities such as off road biking, hiking and wildlife observation can visit North Anclote River Nature Park which is bordered by the Anclote River to its south. The 77-acre park also ties to the Pinellas Trail, a historic abandoned railroad corridor. Anglers can fish from the pier or launch a canoe or kayak to hook species such as common snook, red drum, spotted sea trout, crevalle jack, mangrove snapper, black drum, sheepshead seabream and bonnethead shark. Mullet and crab can be found in shallow channels.
Also nearby the Pinellas Trail is Wall Springs Park that connects its natural spring to the salt waters of the Gulf of Mexico. It has many fishing piers and is home to the bay called Boggy Bayou where anglers can catch snook, sheepshead, mullet, needlefish, redfish, stingrays, greenbacks, pinfish, and grunts.
For those looking to fish for some freshwater species, Lake Tarpon is a popular spot as it's abundant in largemouth bass. Species such as bluegill, redear sunfish and black crappie can also be caught in the lake. The best areas to fish for bass in the lake are among weeds or vegetation or near the shoreline. Public boat ramps as well as fishing piers can also be found by the lake.
Tarpon Springs is a fantastic place if one only wants to fish from the shore as its numerous bayous and beach areas provide easy access to the water where anglers can catch tarpon, flounder, redfish, snook and speckled trout. The shoreline of Anclote Key also offers productive fishing for eager anglers. The city's coastal fishing areas where there are reefs and wrecks are also great spots to find fish such as groupers and snappers. Trolling those areas can also have anglers catch species like barracuda, king mackerel, Spanish mackerel, and cobia. Farther away from the shore, fish like blackfin tuna, mahi mahi and wahoo can be encountered. Along the nearby mangroves, anglers can also do some spearfishing with redfish being a popular species to target.
In 1990, the Peter T. Assimack Memorial Fishing Tournament, formerly called the Tarpon Springs Chamber of Commerce Annual Fishing Tournament, was founded. The name of the tournament changed upon the passing of Assimack in 1996. He was recognized for introducing people and children to the sport of inshore fishing. The Tarpon Springs Yacht Club hosts the tournament every April and it's a catch and release photo finish event. Anglers are judged after they submit photos of their catches.
Top 10 Fish Species in Tarpon Springs, FL
The top 10 species found in Tarpon Springs, Florida are: tarpon, sea trout, redfish, snook, mangrove snapper, sheepshead, crevalle jack, mullet, flounder and largemouth bass.