Long Island Fishing
With over 400 miles of coastline, Long Island is indeed a dream for saltwater anglers. The Atlantic Ocean bounds it in the east and south, so that should clue you in on how amazing it is for anglers. It offers a great variety of saltwater fishing opportunities: pier fishing, surf fishing, wade fishing, bay fishing, inshore fishing, and deep-sea fishing. You will find that its waters are home to a diverse variety of fish species because of its unique geographic location.
Long Island's freshwater fishing opportunities are also noteworthy, although under-appreciated. Long Island has over 500 lakes and ponds, after all, and they are well-stocked with largemouth bass, perch, trout, and even the occasional walleye.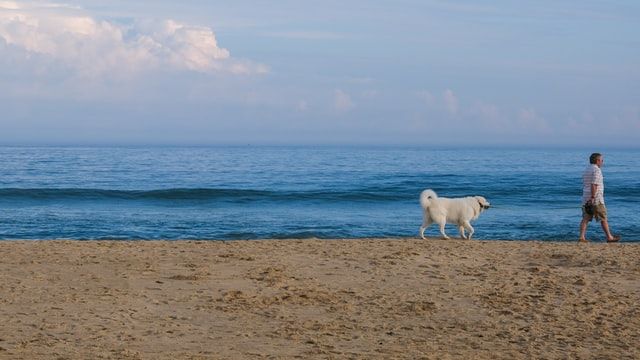 If you're going to pick one spot to fish on Long Island, it should be Montauk Point. The self-proclaimed "Sport Fishing Capital of the Northeast" is located in East Hampton in Suffolk County. Montauk Point, or more specifically Montauk Point State Park, boasts the county's best surf fishing. It's known for its one-of-a-kind striped bass population and renowned blitzes. From here, you can get a glimpse of the Atlantic Ocean. Approaching the point, you will find various fishing hotspots such as the Turtle Cove, the Browns, False Bar, and North Bar, which are brimming with striped bass from spring until winter.
The rest of Montauk is just as rich, and from here, you can access other fantastic fishing spots such as Block Island and Long Island Sound. Block Island itself is known for its trophy-striped bass, the population of which has exploded in recent years in the island. On the other hand, Long Island Sound is teeming with over 100 fish species, including striped bass, bluefish, and black sea bass.
Fire Island is yet another surf fishing haven on Long Island. Its 31-mile beach, plus its many access points to bays, inlets, and the Atlantic Ocean itself, means its waters are filled to the brim with many fish species, including striped bass, white marlin, lingcod, bluefin tuna, weakfish, bluefish, cod, blue shark, black sea bass, swordfish, sharks, and wahoo.
Bay fishing is a relaxing fishing alternative that you can try on Long Island. At Moriches Bay, you can target both flounder and fluke, of which there are plenty, especially during spring. In the Great South Bay, anglers can catch many fish species, including skates, bluefish, sand sharks, dogfish, and porgies.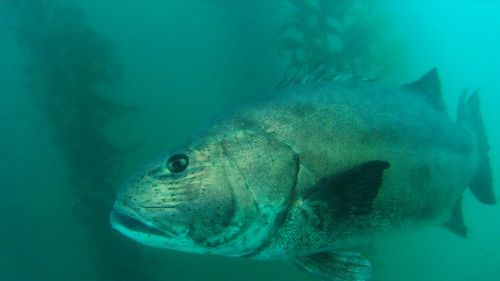 Offshore fishing is an exciting experience for anglers looking to cut their teeth in some deep-sea fishing. Inshore fishing is hot as well, and you can catch black sea bass, fluke, and blackfish off the Fishing Line Reef on the old McAllister Grounds just 3 miles south of Long Beach.
Aside from saltwater fishing opportunities, Long Island is a freshwater fishing hotspot. Its biggest freshwater lake located in Western Suffolk, Lake Ronkonkoma, is a great place to start. It is notable for its irregular basin, which can get as deep as 65 feet, though most of the lake has less than 15 feet. To access the lake, anglers should head to Lake Ronkonkoma County Park because most of the lake shoreline is a beautiful scenic park. The lake is home to many freshwater species, including yellow and white perch, largemouth bass and smallmouth bass, carp, black crappie, bluegill, pumpkinseed, and stocked walleye.
Head over to Nassau County's Hempstead Lake State Park, where anglers can access several freshwater bodies, including the Hempstead Lake, South Pond, and McDonald Pond. While you can only go by boat on Hempstead Lake, you can try shore casting and wade fishing in South Pond, which is stocked with brown, rainbow, and brook trout during fall.
Long Island has a long list of fishing tournaments all year round. There are plenty of striper, fluke, and shark fishing tournaments every year. The Freeport Hudson Anglers Shark Tournament is one of the island's oldest shark tournaments regularly held in the Jones Inlet. The Long Island Bassmasters are a premier bass fishing club that hosts annual freshwater bass fishing tournaments on the island.
Top 10 Fish Species in Long Island, New York
The top 10 fish species you can catch in Long Island are striped bass, bluefish, black sea bass, winter flounder, summer flounder, mako sharks, thresher sharks, Spanish mackerel, blackfish, and Atlantic cod.