Florida is home to a variety of fishing spots. Considering that Florida is near the Gulf of Mexico, it offers anglers experiences in freshwater and saltwater fishing. Aside from the multiple fishing spots, the consistent warm temperature gets anglers constantly flocking to Florida. Warm weather means fish are active all year round.
Even if the temperature drops, Florida has some fish that become even more active, like the wahoo. In Jacksonville, they have a tournament every February and March.
But wahoo are not the only fish to catch in Florida. Nor is Jacksonville the only place good for fishing. Here are some excellent fishing places in Florida and the kinds of fish you can catch.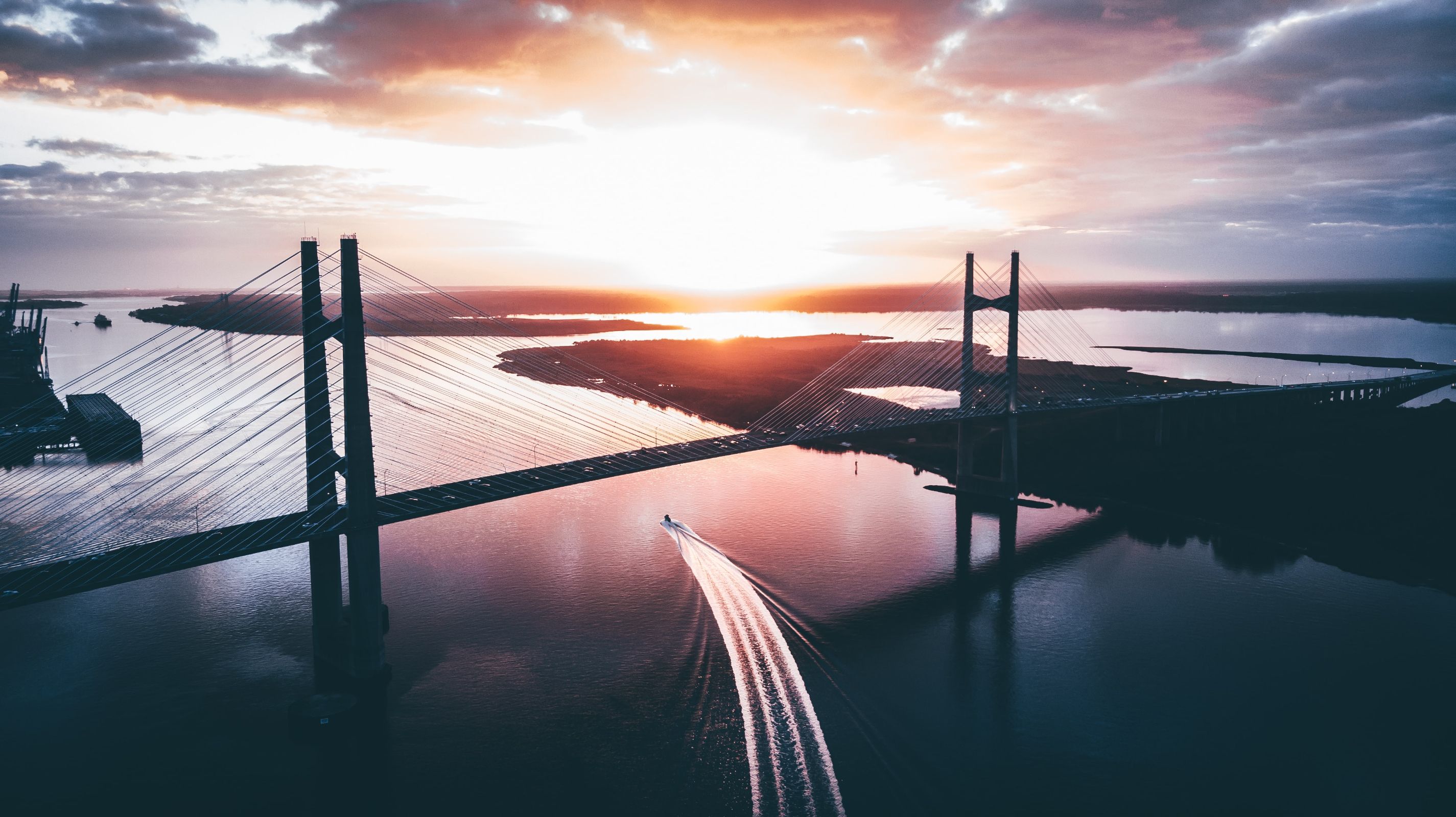 Jacksonville
Jacksonville has a lot of fishing spots and beaches for anglers to try out. Since it sits in the middle of the junction between St. John's River and the Atlantic Ocean, Jacksonville maintains a delicate balance between saltwater and freshwater, creating a brackish water environment. The city is known for kayak fishing and allows anglers to go fishing along the Intracoastal Waterway via the Dutton Island Reserve to find some good redfish and some black drum, cobia, and king mackerel, swimming around.
But the Intracoastal Waterway isn't the only place that has good fish. Gulf Stream is another fishing spot within Jacksonville that brings in a variety of fish. Some of these fish include sailfish - which may have come from Stuart's side of the city - might be chasing the blackfin tuna that made their way into the Jackson from the Atlantic Ocean. Stinson Park serves as the home for largemouth bass and striped bass.
Port St. Joe
A small but loveable beachside community, Port St. Joe offers prime kayak fishing spots because of it being near St. Joseph's Bay. St. Joseph's Bay is the perfect home for pelagic fish. Some of these pelagic fish include redfish, sea trout, flounder, black drum, and sheepshead. At times, they may have some tarpon jumping about here and there. It's a perfect place if you're planning to practice your techniques and skills in catching a tarpon. tarpon usually hang around St. George Island or the Indian Pass near St. Vincent Island.
Other fishing spots in Port St. Joe include Apalachicola Bay and Mexico Beach. Apalachicola Bay is home to redfish because of the multiple oyster bars. No need to bring your bait. Just grab some oysters from the oyster bar to serve as your bait to catch them. On the other hand, Mexico Beach offers various fish from the Gulf of Mexico, such as Spanish mackerel, red snapper, black snapper, sea trout, and groupers such as black grouper or the Goliath grouper.
For freshwater fishing, Port St. Joe serves as a home blue catfish and channel catfish.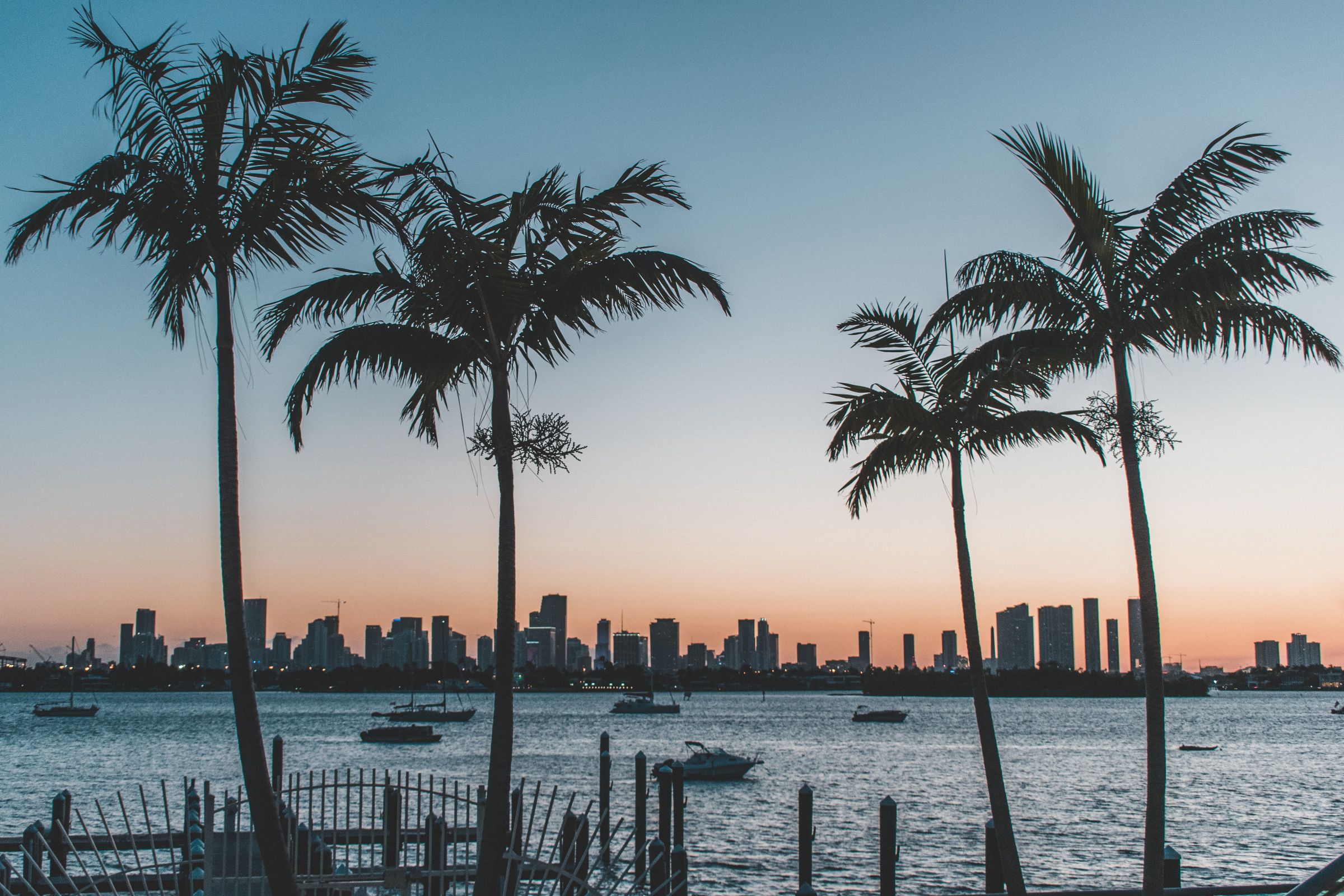 Miami
Miami is famous for two kinds of fish: the swordfish and the great barracuda. Both fish are considered to be apex predators and the kings of Miami water. Because they're so common in offshore Miami, many fishing charters already have experience handling them. To them, catching a swordfish or a great barracuda is just another day. Both of the fish love deep warm waters but only appear during certain times of the day. Swordfish appear mostly at night and feast on squid, which can be found in the waters or be bought from the tackle and bait shops nearby. In the morning, great barracuda are up for grabs, and anglers go out for saltwater heavy tackle spinning to test their mettle against them.
But Miami isn't only about fishing apex predators. There's a chance for families to enjoy inshore fishing. Inshore fishing usually takes the form of kayak fishing, where families can catch king mackerel, tarpon, snook, and mangrove snapper.
New Smyrna Beach
New Smyrna Beach's primary source of fish variety comes from the Indian River. Because it has access to the Indian River Basin, New Smyrna Beach has earned its name as the Redfish Capital of the World. For hardcore redfish anglers, New Smyrna Beach offers various areas, especially the one they call the Mosquito Lagoon. As one of the perfect places for fly fishing, New Smyrna Beach attracts all fishing charters and captains to test their luck. Anglers will have a chance to catch 20-lb redfish on average. Others may be lucky enough to catch the one they call the bull redfish, one of the gigantic ones. Who knows? You might even break the world record for redfish that was caught here, weighing 52.2 lbs.
But redfish isn't all they're known for. They have some dolphinfish (mahi mahi) swimming around with the red snapper, sailfish, tuna, and a few wahoo. The redfish, however, is what makes New Smyrna Beach a great fishing place all year round since they're not too heavily affected by the climate.
Fort Myers
Fort Myers sits on top of the Caloosahatchee River, which makes it a prime trophy-tarpon fishing site. But tarpon isn't the only thing that makes Fort Myers an amazing place to fish. Fort Myers is home to what people know as the Backcountry Slam, which consists of the tarpon, redfish, and the snook. Fishing Charters in Fort Myers specialize in bringing in that tarpon, especially since they're nasty fighters.
Fort Myers offers various inshore fishing spots in mangrove islands, grass flats, and deep channels that are always full of fish. But if you're looking for more offshore places to fish, the Gulf of Mexico is just a few miles away.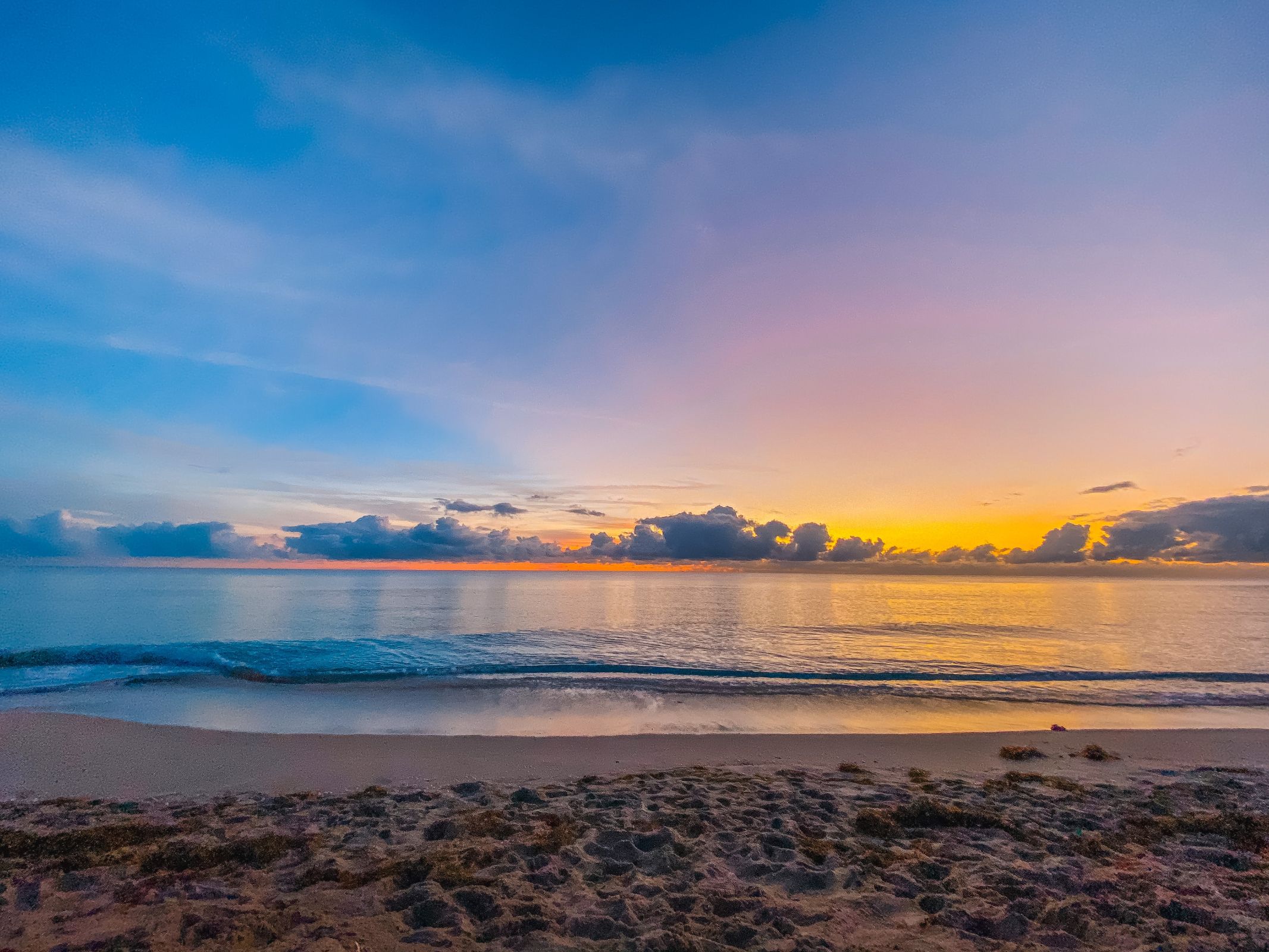 West Palm Beach
West Palm Beach offers an incredible saltwater fishing experience sitting between the Florida Treasure Coast and Gold Coast. The reason for this is its access to Sailfish Alley and the Gulf Stream, allowing anglers to have a shot at hauling in a sailfish. Using its strong current, the Gulf Stream redirects warm water from the Gulf of Mexico and brings it to the Atlantic Ocean. Doing this brings in more fish, especially since the fish are more active in warm climates.
Like the other places in Florida, West Palm Beach has its signature catch: the peacock bass and the largemouth bass. In the waters of Lake Okeechobee, anglers will soon discover why the lake has been labeled as one of the best places to fish for largemouth bass.
Naples
Naples' main fishing attraction comes from its chain of mangrove inlets and islands. It has a range of rivers, backcountry waters, streams, lakes, and access to the open water that allows anglers to enjoy various fishing activities in Naples. While in Naples, anglers Anglers can have a shot at catching snook, especially at Gordon Pass. The largest snook in Naples usually hide under the bridges and piers, but they make their way to the Mangrove inlets to feast on some shrimp.
St. Augustine
Even the oldest city in Florida has good fishing spots! St. Augustine offers intense saltwater and offshore fishing experience. Its being near Jacksonville grants it access to St. John's River, granting anglers access to bass fishing. Coupled with the multiple oyster beds that maintain water quality, St. Augustine can bring in many game fish.
St. Augustine offers floodtide fishing, unique only to the city. When the tides rise, anglers have better access to the common in St. Augustine. These fish include the king mackerel, wahoo, cobia, yellowfin tuna, mahi mahi, redfish, snook, black drum, sailfish, and amberjack.
Bonita Springs
Home to the Estero Aquatic Bay Reserve, Bonita Springs has become a home for redfish and snook. Bonita Springs can brag about having brackish water, meaning the fish in their area tolerate saltwater and freshwater. Bonita Springs has multiple nearshore wrecks which serve as a good habitat for fish, such as the three variants of Grouper (black, red, and gag), cobia, amberjack, mangrove snappers, and barracuda.
Some say that Bonita Springs is one of the best places to start for newbie anglers. Many of these good duelist species fall under the top 10 of Bonita Springs, such as the redfish, snook, tarpon, black drum, cobia, gag grouper, crevalle jack, mangrove snapper, sea trout, and - for those who want a real challenge - the great barracuda.
St. Petersburg
Known as the Sunshine City, St. Petersburg is a central fishing spot because of its location. Sitting on the Gulf of Mexico and near Tampa Bay, St. Petersburg has become home to fish such as the Groupers (black, red, gag, and an occasional Goliath) and snappers (most especially the red snapper) which are consistent all-year-round. St. Petersburg's grass flats are home to the Florida Backcountry Slam (redfish, tarpon, and snook). But spring is the best time to come to St. Petersburg. That's when the king mackerel start biting. King mackerel are the prized game fish of St. Petersburg that there are tournaments held to honor the angler who caught the biggest one.
Asides from the king mackerel, the others in St. Petersburg include tarpon, redfish, snook, spotted sea trout, grouper, crevalle jack, snapper, cobia, and sharks.
Pensacola
Pensacola, America's First Settlement, offers various inshore bays, marshlands, rivers, and grassy flats that make it a prime fishing spot. The unique geography of Santa Rosa Island allows anglers to explore both inshore and offshore fishing. Inshore fishing at the Pensacola Bay and Pass gives anglers a chance to haul out pompano, red snapper, and bonito. Offshore, Pensacola offers two kinds of tuna: the yellowfin and blackfin tuna. The two tuna fish are often preyed upon by the sailfish and marlin that migrate through that route.
Anglers often say that the top 10 fish found in Pensacola include amberjack, redfish, snook, tarpon, red snapper, king mackerel, Spanish mackerel, pompano, sea trout, and dolphinfish.